Entertainment
AFL news 2023: Australian football legend Ron Barassi dies amid fall complications at age of 87, cause of death revealed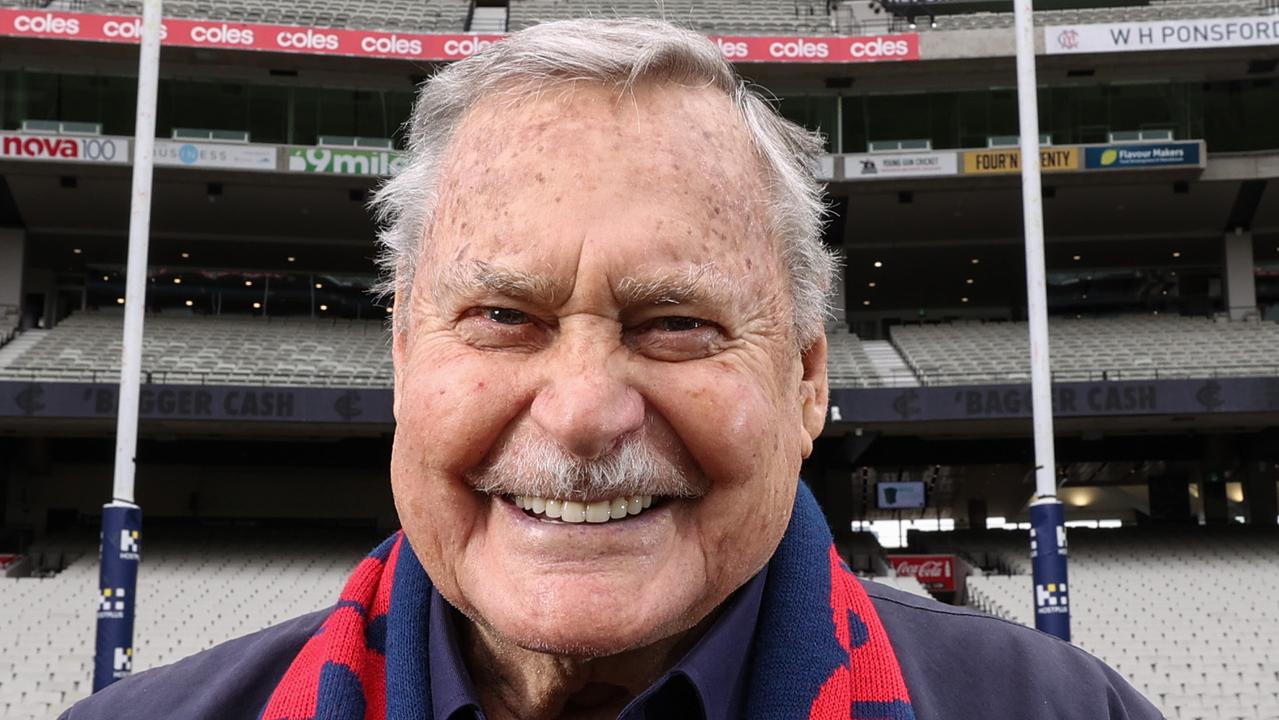 Australian Rules football great Ron Barassi has died at the age of 87.
The Barassi family confirmed his passing in a statement on September 16.
"After a full and extraordinary life, Ronald Dale Barassi, aged 87, left us today after complications from a fall," the statement read.
"He died peacefully, surrounded by his loving family.
"We ask for privacy at this time."
Barassi is considered one of the most important figures in the history of the game, and was the very first player to be inaugurated into the Australian Football Hall of Fame as a Legend.
He was a six-time Premiership player for Melbourne and four-time Premiership coach with two different clubs, and leaves a legacy in almost every facet of the game.
He was a pioneer of the ruck-rover position, as well as of the "Irish experiment", recruiting Gaelic footballers from Ireland in a trend that continues across the country at every level of the sport successfully to this day.
His rousing half-time address as Carlton coach in the legendary 1970 Grand Final is remembered as the "birth of modern football", and he was one of the key figures in the expansion of the then-Victorian Football League to a national competition.
He was named a Member of the Order of Australia in 1978 and selected in the AFL's Team of the Century fittingly at ruck-rover.
He came from a footballing family, with his father, Ron Barassi Sr, playing 58 games for North Melbourne including the 1940 Premiership.
The news comes just a day after his beloved Dees lost their blockbuster semifinal to Carlton at the MCG, and Barassi had told News Corp recently that he was backing Melbourne over the other club he played at.
"I'm Melbourne and always will be … it runs through my veins," Barassi said.
Sportswriter Titus O'Reily summed up the sheer magnitude of Barassi's legacy in his tribute.
"Vale Ron Barassi," O'Reily wrote.
"In a world where the word legend gets thrown around, he was one."
AFL Record's Ashley Browne said Barassi was "the greatest footy figure I ever wanted to meet and the greatest one I was fortunate enough to meet. RIP Ron Barassi."
More to come.
AFL news 2023: Australian football legend Ron Barassi dies amid fall complications at age of 87, cause of death revealed Source link AFL news 2023: Australian football legend Ron Barassi dies amid fall complications at age of 87, cause of death revealed