Entertainment
All-Star Mile: What the Jockey Said After Mr. Brightside's Victory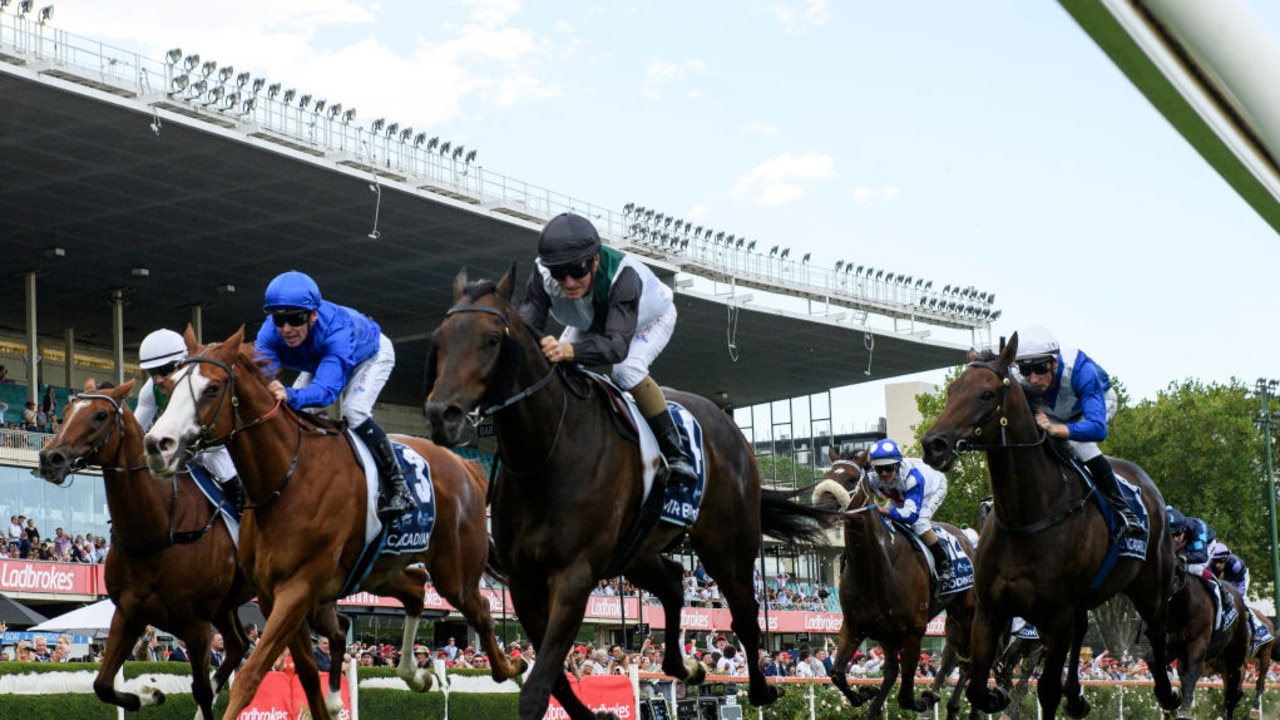 Here's what the jockey said after Brightside won the Valley's $5 million All-Star mile on Saturday.
1st place jockey: Luke Curry (Mr. Brightside)
When you come back for big wins: "The last few years have been tough with injuries and things, and the last few months have not been going well in Hong Kong. I love Hong Kong and want to stay there as long as possible." I am happy to be chosen.
To do it for the Hayes family: "David Hayes is a big supporter of mine in Hong Kong and we haven't had a lot of luck together but my first ride last year was David Hayes and I won so I gave him I have to thank him, and his family and JD and the boys here, I can't thank them enough."
On replacing the injured Craig Williams: "I fell, missed rides, etc.
"I spoke with Craig yesterday and he was happy to let me ride the horse and gave me all the information. , Craig did it immediately.
"He called me without me reaching out, so I wish him luck and I can't thank him enough."
beaten horseman
Ben Melham (Cascadian, 2nd): "He ran in the Super from the normal draw today."
David Pires (The Inevitable, 3rd): "Super run. I went back out and ran really well home."
Blake Singh (Alligator Blood, 4th): "He ran well. He played at the top of the straight. There really is no excuse. He ran a good race."
Damien Oliver (Nugget, 5th): "He ran well, he ran well, he had his chances and he ran well."
Luke Nolen (Doki Doki, 6th): "Great run. We lost to a draw."
Daniel Stackhouse (Gentleman Roy, 7th): "Great. Great effort."
Harry Coffey (Seo Si Bong, 8th): "Really good run. I'm proud of him. He came right back from that wide draw. I followed Ben Melam. We were in a good position. I really appreciate his effort. I was proud."
Bryke McDougal (Aegon, 9th): "We landed in a nice place. He had just moved on a run and we were far from home and under pressure.
Oisin Murphy (Laws Of Indices, 10th): "Bad ride. Three-deep, no cover."
Daniel Moore (I'm Thunderstruck, 11th): "It worked early on. There was, so I jumped in. He entered the race brilliantly and I really thought we had a big chance.Without criticizing the horse, he bottomed out really quickly I would have liked to have seen him finish a little better."
William Pike (Cesa Belter, 12th): "A run uncharacteristic for her. She took the reins off far from home. There was no."
Craig Newitt (Keats, No. 13): "He wasn't good enough in this class."
Jamie Mott (My Oberon, 14th): "He was a little disappointed. I think he appreciates soft tracks."
Jordan Childs (Allen Carr, last): "I'm reluctant to get on a solid track."
All-Star Mile: What the Jockey Said After Mr. Brightside's Victory
Source link All-Star Mile: What the Jockey Said After Mr. Brightside's Victory