Entertainment
Anthony Albanese accused of rude gesture aimed at Liberal Party deputy leader Susan Ray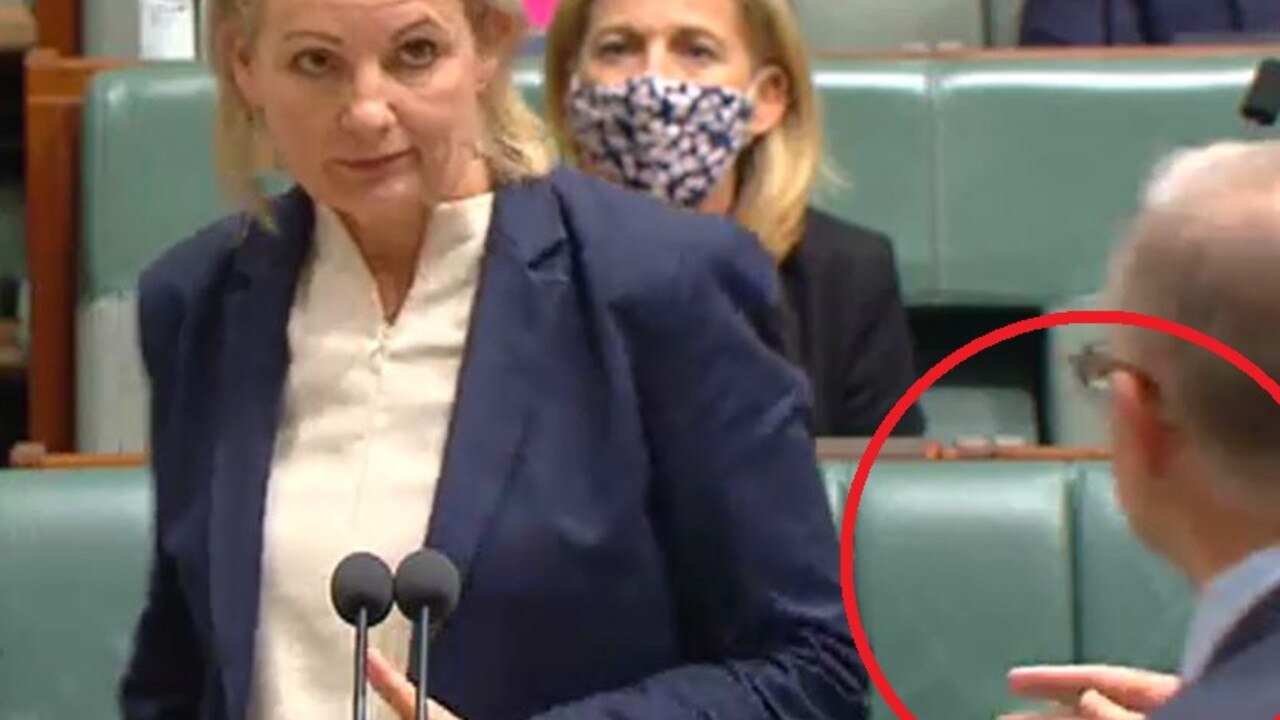 Anthony Albanese caused an uproar in parliament on Thursday afternoon with a "disrespectful" gesture towards Liberal Party deputy leader Sussan Ley.
The prime minister has 'ditched' Liberal lawmakers at question times over the past two weeks, but his gesture on Thursday asked Mr Wray how seriously he took his promise to treat women with respect in the workplace. .
"Anthony Albanese has played a very big game about making Congress a more respectful and purposeful place to work," she told news.com.au.
"I don't care about the brutality and confusion of politics, but I do care about the hypocrisy that he displayed during question time today.
"If Anthony Albanese wants to be rude to a woman, it's his choice to ignore and wave her off when she's trying to speak up in Congress, but that's the way modern workplace values ​​work in this country. They don't match perfectly."
The gesture, which wasn't fully caught by parliamentary cameras, caused uproar and controversy when he made it.
"The prime minister made a disparaging gesture to the opposition's deputy leader," opposition business manager Paul Fletcher told the House of Commons.
"It is disrespectful to an elderly female member of parliament and I ask him to retract it."
House Speaker Milton Dick said he had never seen the gesture, but added that if the prime minister did something disrespectful, he should resign.
The liberal lawmaker interrupted, "I apologize!"
This is not the first time an Albanian has been accused of being disrespectful to Ray.
Seven years ago, when Labor MP Catherine King interrupted MP Ray to keep order in parliament, he sparked controversy by interrupting with "Busher her".
The Liberal Party has targeted the Prime Minister in Question Time over CFMEU donations, accusing trade union members of verbally abusing women in the workplace.
"With the welfare of 150,000 women working in the construction sector at stake, why does the prime minister continue to ignore the issue?" he was asked Thursday.
"As I have repeatedly said, the kind of behavior she described is completely unacceptable," the prime minister said.
"Also, my principle is that all workers should follow the same laws and regulations as other workers. What we are advocating here is not a radical proposition. The system must be based on fairness, mutual trust, respect and the rule of law. That's our position. Simple as that."
first published as Anthony Albanese accused of rude gesture aimed at Liberal Party deputy leader Susan Ray
Anthony Albanese accused of rude gesture aimed at Liberal Party deputy leader Susan Ray
Source link Anthony Albanese accused of rude gesture aimed at Liberal Party deputy leader Susan Ray