Entertainment
ARIA Award Nominations 2020 | Pop Sugar Celebrity Australia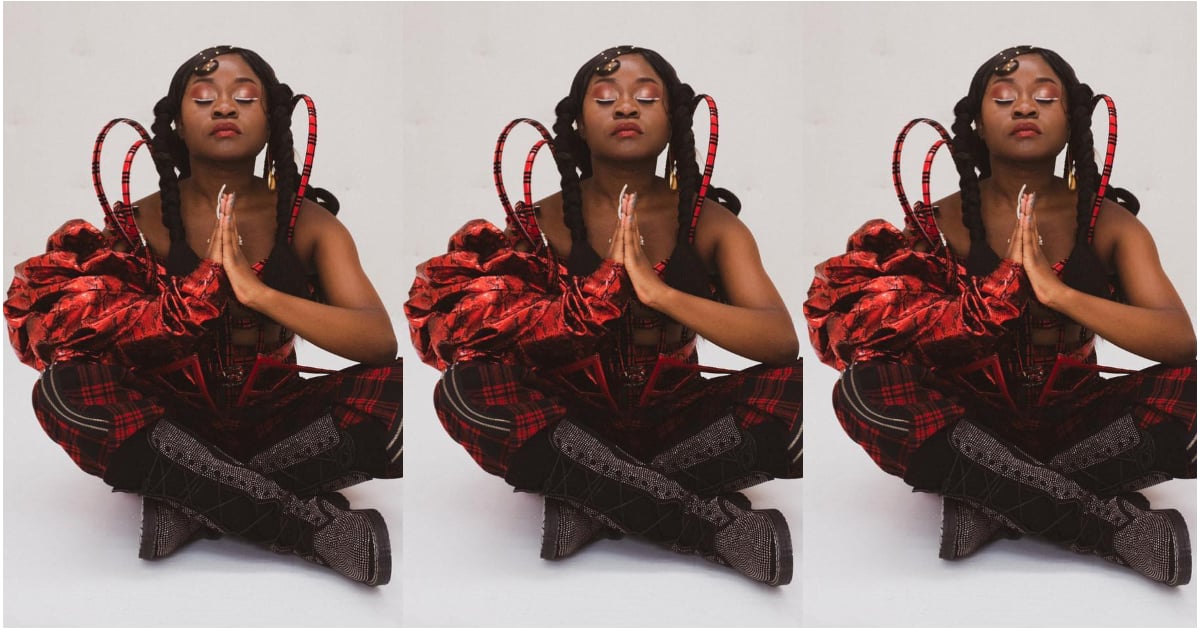 Today, the ARIA Awards nominations for this year were announced, celebrating Australia's best music. Lime Cordial led the pack with eight nominations, followed by Tame Impala seven and Sampa the Great six.
Candidates for the Album of the Year come from a wide range of genres, from pop to hip-hop to rock, to DMA, Jessica Moboy, Lime Cordial, Sampa the Great, and Tame Impala.
Guy Sebastian, Archie Roach, Ruel, The Kid LAROI and Troye Sivan will fight for the best male artists. The best female artists are Amy Shark, Miesha, Sampa The Great, Shea, and last year's winner Tones and I race.
You can now vote for commonly voted categories such as Best Video, Best Australia Live Act, Song of the Year, Best International Artists (calling All Rizzo, Harry Styles, Taylor Swift Stan).
Find out who will win on November 25th! You can see the COVID Safe ARIA Awards on Channel Nine.
This year's album
DMA'S — shine
Jessica Moboy — Hilda
Lime Cordial — 14 steps to you better
Sun Paza Great — return
Tame Impala- Slorash
Best male artist
Archie Roach — Please tell me the reason
Guy Sebastian — "Standing With You"
Ruel — free time
Kid LAROI— F * ck Love
Troye Sivan — In a dream
Best female artist
Amy Shark — "Everyone goes up"
Miiesha — Nyaaring
Sun Paza Great — return
Sia — "Together"
Tones and I — "Bad Child" https://www.popsugar.com.au/ "I can't always be happy"
Best dance release
Alice Ivy — do not sleep
Domdora — "San Flandisco"
Flume feat. Bella Blue — "Hurry back"
North East Party House — Shelf life
Stace Cadet & KLP — "Energy"
Best group
5 seconds in summer CALM
DMA'S — shine
Lime Cordial — 14 steps to you better
Tame Impala- Slorash
Tesky Brothers — Live in the forum
Breakthrough artist
Astronaut Alex — The theory that there is absolutely nothing
Lime Cordial — 14 steps to you better
Marat — Driving music
Miiesha — Nyaaring
Kid LAROI— F * ck Love
Best pop release
Amy Shark — "Everyone goes up"
Lime Cordial — 14 steps to you better
Sia — "Together"
Tame Impala — "Yesterday Lost In"
Troye Sivan — In a dream
BEST HIP HOP RELEASE
Baker Boy feat. JessB — "Medelín"
Briggs — It was always an EP
Illy — "The Last Laughter"
Sun Paza Great — return
Kid LAROI— F * ck Love
Best Soul / R & B Release
Genesis Ous — "I don't need you"
KIAN — "hourly"
Miiesha — Nyaaring
Tash Sultana — "Pretty Lady"
Tkay Maidza — Last year was strange, Vol.2
Best independent release
Archie Roach — Please tell me the reason
DMA'S — shine
Lime Cordial — 14 steps to you better
Nick Cave & Bad Seed — Ghosteen
Sun Paza Great — return
BEST ROCK ALBUM
Cold chisel — Blood Moon
DMA'S — shine
Ocean Array — Lonely diamond
Tame Impala- Slorash
Violent Soho — Everything is ok
BEST ADULT CONTEMPORARY ALBUM
Archie Roach — Please tell me the reason
Donny Benét — Mr. Experience
Gordy — Our two skins
Josh Pyke — Rome
Nick Cave & Bad Seed — Ghosteen
Best Country Album
Casey Burns — Million dream town
Fanny Ramsden — fallow
Jasmine Ray — Lion side
McClymonts — Mayhem to madness
Travis Collins — Wreck Me
BEST HARD ROCK / HEAVY ALBUM
King Gizzard & Lizard Wizard — Thick debris
Parkway Drive- Viva Underdogs
Polaris- My death
Anguish of friendship — Everyone loves you. .. ..If you leave them
chat- High risk behavior
BEST BLUES & ROOTS ALBUM
Busby Marou —Great divide
Frank Yama— Jukurupa: Story
Lucky Oceans — Purple Sky (first song written by Hank Williams)
Tesky Brothers — Live in the forum
Tracy McNeill & Good Life — You are lightning
Best Children's Album
Diversity — Welcome to diversity
Little little Stevie — A compassionate song for small people
Vegetable plot — Season 2
Wiggles — Choo Choo Train, Propeller Plane, Toot Toot Chugga Chugga Big Red Car!
Toe Giants — Color the world
Best comedy release
Unedmonds — Is there any problem?
Beverly Kirick — Crummy Mummy
Celia Pack Ora— All talk
Megan Washington feat. Chris Ryan — "Just Jesus"
Tom Gleeson — joy
Best video
Baker Boy feat. JessB — "Medelín"
Guy Sebastian — "Standing With You"
Lime Cordial — "Robbery"
Pnau feat. Vlossom — "Lucky"
Sun Paza Great feat. Crown — "Time's Up"
Tame Impala — "Is It True"
Chat — "Clap"
Tones and I — "UrSo F ** kInGcOoL"
Troye Sivan — "Easy"
Violent Soho — "pick up again"
BEST AUSTRALIAN LIVE ACT
Amy Shark
Baker Boy
Cold chisel
DMA'S
King Gizzard & Lizard Wizard
Paul Kelly
PNAU
RÜFÜS DUSOL
Sun Paza Great
Tesky Brothers
This year's song
5 seconds in summer — "teeth"
Flume feat. Bella Blue — "Hurry back"
Hilltop Hoods feat. Illy & Ecca Vandal — "Exit Sign"
Lime Cordial — "Robbery"
Marat — "Charlie"
Ruel — "Painkiller"
Sam Fisher — "this city"
Jungle Giants — "Heavy Heart"
The Rubens — "Live In Life"
Tones and I — "I've never seen rain"
The best international artist
Dua Lipa — Future Nostalgia
Eminem- Music to be killed
Halsey — mania
Harry Styles — Good quality
Juice WRLD— Legend never dies
Justin Bieber- change point
Lewis Capaldi — Not inspired by God in a hellish range
Lizzo — Cuz I Love You
Taylor Swift- Folklore
Weekend — After several hours


ARIA Award Nominations 2020 | Pop Sugar Celebrity Australia
Source link ARIA Award Nominations 2020 | Pop Sugar Celebrity Australia