Australia
Attorneys say the "shameful" treatment of asylum-seeker cases raises a bigger issue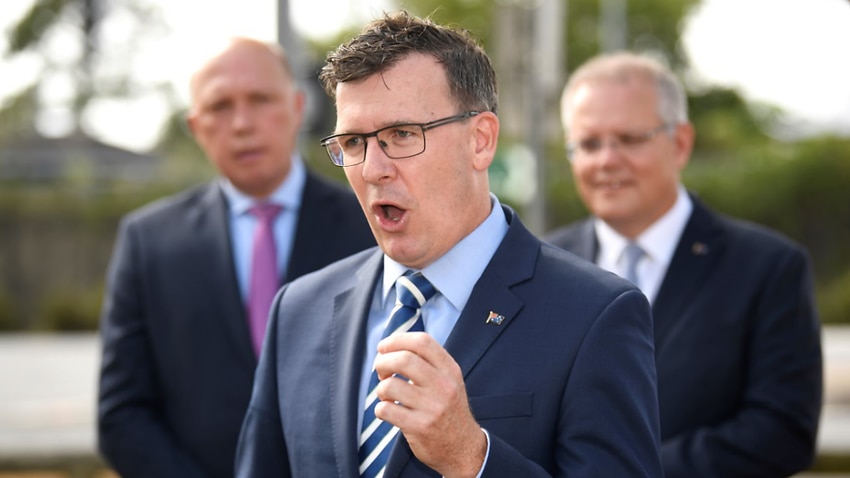 As for asylum seekers, a series of increasingly stringent court decisions have recently shed light on the federal government's legal approach.
Proponents and attorneys are now raising questions about how long the government goes in court and whether decision makers are using their power in the spirit of the law.
A federal court judge last month accused Alan Tudge, acting immigration minister, of engaging in potentially "criminal" acts while handling the case of an Afghan asylum-seeker.
"His actions expose him to both civil and criminal sanctions, not just proceedings for insults," said Judge Jeffrey Flick.
"Because there was no explanation, the minister engaged in an act that could only be explained as a criminal.
"He was responsible for depriving others of his freedom, intentionally and without legal authority."
Interior Minister Peter Dutton also faced the possibility of contempt of court after being postponed for Iranian asylum seekers.
In March, Mr. Tudge was accused of "shameful" acts by another judge, Judge Michael Wigney of the Federal Court, in the same Afghan asylum-seeker case.
Human rights of all directors Allison Battison said the court's ruling showed a "lack of respect" of concern over the rule of law by senior government ministers.
"If policy beats the law, we are in a world of problems," she told SBS News.
"Everyone faces a big problem if there is a government that believes that Australia will decide the direction it should go, despite the law and the separation of powers."
Mr. Tudge said he strongly rejected proposals for improper conduct regarding the handling of Afghanistan's asylum-seeker cases and is considering appeal options.
"The ultimate responsibility of the government is to keep Australians and communities safe," he told SBS News in a statement.
"This includes protecting Australians from the risk of criminal activity and harm by non-citizens engaged in criminal activity."
Mr. Dutton avoided contempt of court after deciding to deny Iran's asylum-seekers a protective visa based on personality concerns.
Ms. Battison said both cases show an "extraordinary length" in which the government is willing to fight the claims of refugees and asylum seekers.
"This reflects the government spending a lot of money on proceedings in decisions that it doesn't like to relate to asylum seekers and refugees from courts and courts," she said.
"The current administration has not demonstrated proper use of government authority."
Concerns about the court process
In the case of an asylum-seeker in Afghanistan, Judge Flick said Mr. Tudge was "responsible for depriving people of their liberty, intentionally and without legal authority."
Attorney General Christian Porter describes the judge's remarks as a "robust" assessment made in the "legal environment surrounding visa approval."
But Greg Barnes of the Australian Attorneys Alliance said the government's response showed a "culture" that ignored court decisions that it didn't like.
"When the government gets lost, it tends to ignore what the court says, but in reality it doesn't get in the way of you to overturn the court process."
For Afghan asylum seekers
Judge Flick ruled bitterly after Mr. Tudge ignored the court's decision and left a 34-year-old Afghan asylum seeker in an immigration depot for five days.
In December 2019, the Home Office rejected a man's application for a temporary protection visa because he was convicted of assault after a drunken battle with a friend over his mobile phone.
Afghans were subsequently granted a safe haven visa on March 11, when the Executive Court of Appeals overturned the government's decision.
Mr. Tudge immediately appealed the trial's decision in federal court, and asylum seekers remained at the Yongahill Detention Center.
By not releasing the asylum-seeker, Judge Flick said, "The minister acted illegally," and "unless explained, the minister acted only as a criminal."
Earlier on March 17, Judge Wigney criticized Mr. Tudge's actions in the same case, saying it was "shameful" to detain a man "because the minister did not like the referee's decision."
Judge Flick later discovered that it was wrong for the court to give the man a visa, but the minister decided that he should not be detained.
Mr Burns said the seriousness of the ruling meant that Mr. Tudge's position as government minister should be questioned.
"… It's a very, very, very serious problem to have a senior judge say about the minister that his actions can only be explained as a criminal. If the minister's responsibility means something. , He should answer his actions, "Burns said.
"It's very unusual"
Immigration attorney San Matty Verma said such examples represent the "amazing" and "stubborn" approach adopted by the government in these cases.
"The actions of sitting ministers for immigrants and ministers for internal affairs are not routinely defined as criminals-this is not a daily occurrence," she told SBS News.
"It's not normal, it's very unusual, it's basically not done, and it should be a matter of concern."
Attorneys say the "shameful" treatment of asylum-seeker cases raises a bigger issue
Source link Attorneys say the "shameful" treatment of asylum-seeker cases raises a bigger issue