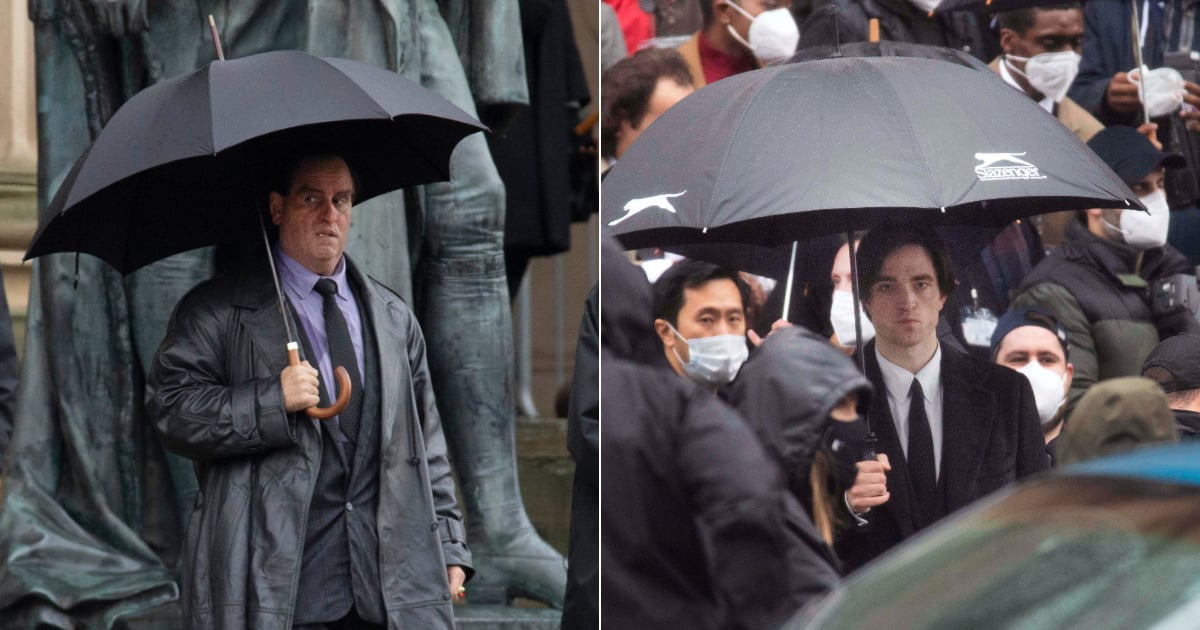 Latest iteration of Batman The franchise resumed filming in Liverpool, England this week, with photographers capturing some sneak peaks in the costumed cast. Robert Pattinson is a gloomy Bruce Wayne, Colin Farrell is an unrecognizable penguins.
Pattinson and Farrell were found outside St. George's Hall shooting a funeral scene around the stairs of the statue of Earl of Beaconsfield on Monday, October 12. The Matt Reeves-directed reboot was originally scheduled for release in 2021, but has been postponed. Until 2022 due to coronavirus (COVID-19). It is worth noting that Liverpool is currently experiencing the most recorded cases of coronavirus in the United Kingdom. So I'm a little worried about shooting the cast at that particular location this week.
Excited that Pattinson debuts as Batman and Farrell debuts as a plump and villainous penguins, but Zoe Kravitz is ferocious and fearless, previously played by Halle Berry, Michelle Pfeiffer and Anne Hathaway. I can't wait to play the role of Catwoman. To give a few examples.
Check out some photos first Batman Taken in Liverpool.


Batman resumes shooting | Photo 2020
Source link Batman resumes shooting | Photo 2020