Australia
Biker captures collision with NSW Highway Patrol on TikTok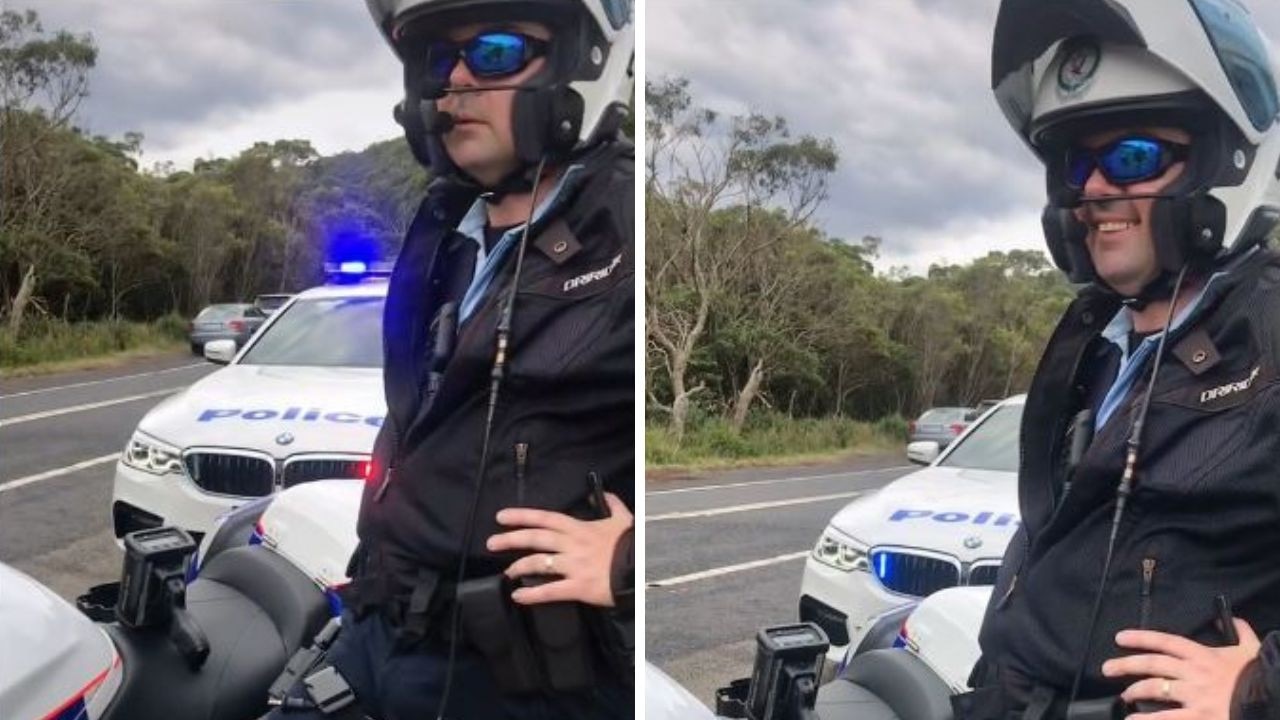 A self-proclaimed "sovereign citizen" has filmed a bizarre roadside clash with a highway patrol cop who strangely believes he has "no authority" over him.
The man was apparently stopped on the side of a road in NSW by highway patrol after being put on a watch for allegedly driving at 106km/h in a 60km/h zone.
In a lengthy confrontation that was later uploaded to TikTok, he filmed himself tormenting officers with false claims about what he believed to be his rights under "common law."
The man belongs to a group of people who call themselves sovereign citizens, who claim they are only responsible for certain interpretations of "common law" and do not obey government decrees and procedures unless they agree. It seems that.
A biker who stopped by the highway patrol made a series of bizarre comments to the officer.
"That's fine. I made my choice and you made yours. Let's go on," the officer replied.
Despite being on public land, the biker told the police, "I'm not trespassing."
"I am not claiming it. This is a public road. How come?" the official replied.
For no apparent reason, the man let out a bizarre rant about what he believed the definition was based on common law.
"Common law is common law. It's the law of the land. Admiralty law is the law you enforce. You need consent."
A clearly puzzled officer asked why the conversation had drifted to maritime law, and said, "I'm not a water police tycoon."
"They don't even tell you. They lied to you too," the biker replied before asking the cops.
A policeman told him: that's all i see.
He claimed he was "not trying to get into a fight" with the police, but apparently refused to surrender his license on suspicion of speeding.
A policeman told him: [and then you'll be] go free."
As I continued to try to convince the officer that the bikers didn't have to obey the law, the officer pulled out his cell phone and started typing.
"Be careful. This is real life, not a dream," said the biker.
Officers later asked the bikers to stay off the road so they wouldn't risk being run over by a passing car.
"Constable, I am not under your authority. Did I make it clear?"
The video was cut before the results of the exchange were revealed.
first published as 'Sovereign Citizen' Film Captures Bizarre Collision With Highway Patrol After Suspected Speeding
Biker captures collision with NSW Highway Patrol on TikTok
Source link Biker captures collision with NSW Highway Patrol on TikTok