Australia
Burgander among Carnival hopefuls at Tulloch Lodge at Friday's Rosehill trial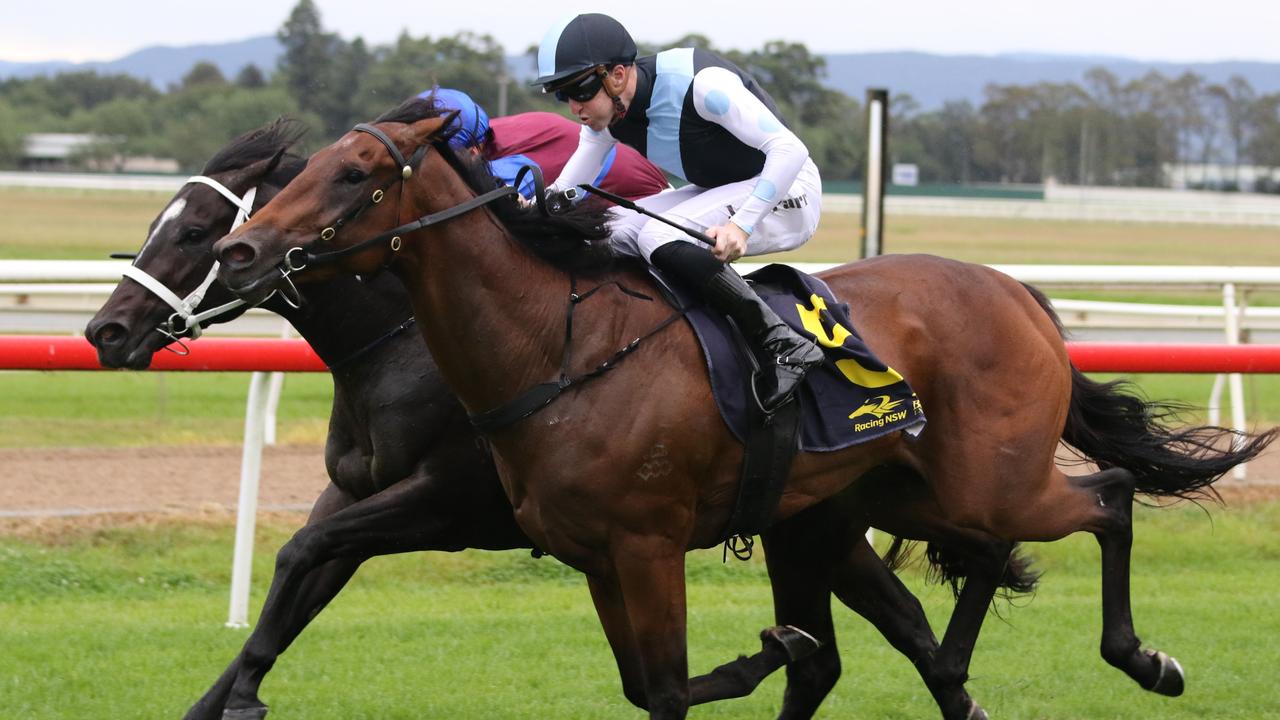 Trainer Adrian Bott believes the promising 3-year-old foal Burgunder could emerge as a contender for a truly big race during the spring carnival.
"I think Burgander is a very good horse," Bott said.
"He may be ready for something else, but he has a lot of potential.
"He thought he had a very good trial at Gosford the other day and is due to try again on Friday.
Burgunder is one of many potential Spring Carnival prospects to be produced by Tulloch Lodge at Friday's Rosehill Barrier Trial.
The less-raced 3-year-old is on the 1050m alongside talented stablemate Rise of the Masses, as well as Team Snowden's glorious filly Paris Dior and Her Majesty Queen Elizabeth II's resident Chalk Stream. are competing for the heat of
Burgander is a superbly bred foal by champion sire Snitzel and the first foal of former topliner Pinot, whom Waterhouse and Bott trained to win the 2017 Victoria Oaks.
Waterhouse and Vott limited Burgunder to two runs as a child, but he won the Clarendon Stakes at Hawkesbury solo last fall, defeating the talented duo of Basquiat and Owen County to prove his true potential. demonstrated.
The Knights Order, trained by Waterhouse and Vott in the Championship to win the Sydney Cup, and stablemate Entente enter the first Rosehill Trial.
Bott says the Knight's Order is gearing up for a big spring carnival, as evidenced by his recent Gosford Barrier Trial victory.
"The Knights have ordered trials again on Friday and then probably resume in the Chelmsford Stakes," Bott said.
Knights Order and stable recruit English Derby runner-up Hu Ya Maru are the main Melbourne Cup chances for Waterhouse and Vott.
"Hu Ya Maru will likely next compete in England's St Leger and then come to Australia to prepare for the Cup," Bott added.
Dual Group 1 winner Converge will be on trial again next week before restarting in the Tramway Stakes at the Chelmsford Stakes at Royal Randwick on 3 September.
"We're heading to Golden Eagle with Converge. That's his grand final," Bott said.
"His program is Tramway, George Main Stakes and Epsom Handicap, so he will enter the Golden Eagle in 4th place.
"The back end of his program has yet to be finalized, but it is owned by Hong Kong, so we may be able to bring horses to the international conference in December."
Vott has revealed that the stables are unlikely to have a starter in the first Group 1 race of the new season, the $750,000 Winks Stakes (1400 m) at Royal Randwick on 20 August. , a trainer has confirmed that the emerging Milar Crosstalk will race again at next week's race. $185,000 Raleigh at Hawkesbury next Thursday he listed the mile (1600m).
"Crosstalk has been on the rise since he won the Winter Challenge. At this stage, we hope he continues to move forward and head for the Epsom Handicap," Bott said. Told.
first published as Trainer Adrian Vott is thrilled with the prospect of less-racing Burgander coming to the Rosehill trials on Friday
Burgander among Carnival hopefuls at Tulloch Lodge at Friday's Rosehill trial
Source link Burgander among Carnival hopefuls at Tulloch Lodge at Friday's Rosehill trial