Australia
Garbage truck crash cuts power to Wellington homes
Power has been restored to most homes
Wellington
A suburb early Monday morning after a truck crashed into a utility pole and went down.
Fire and Emergency NZ was alerted to an incident at Marine Drive, Sunshine Bay at approximately 8:10am.
No injuries have been reported in this incident.
Wellington Power's website indicated that the 1049 address was the first to be affected by a power outage in Eastbourne Bay, at the eastern end of Wellington Harbour.
Power was lost to homes in Rowley Bay, Days Bay, Gracefield, Eastbourne, Point Howard, York Bay, Mahina Bay, Solent Bay, Sunshine Bay and Seaview.
Sunshine Bay gas station owner Gordon Hussmann heard a "big bang" and a "flash and blackout" around 8 a.m.
"I went outside and saw a guy in a waste management truck backing up onto a concrete transformer post. He looked okay. I was a little shocked. We stayed in the truck, it's safe as long as you have power, there's a line over your car," Husman said.
Emergency services arrived 5 minutes later.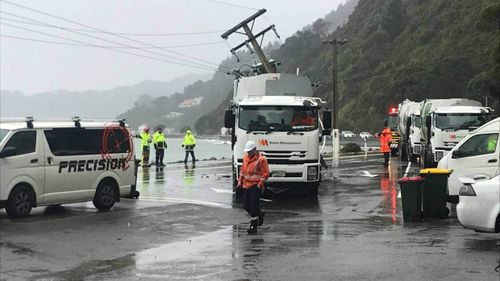 "There was another waste management truck right behind it whose crew was managing traffic until emergency services came," Hussmann said.
Traffic increased for at least an hour and started to flow again after 9:10 am.
Police confirmed the road was fully reopened before 1pm.
"It was just chaos," Hussmann said.
with Eastbourne Residents thing Journalist Beth Manson said she had just dropped her kids off at school when the power went out.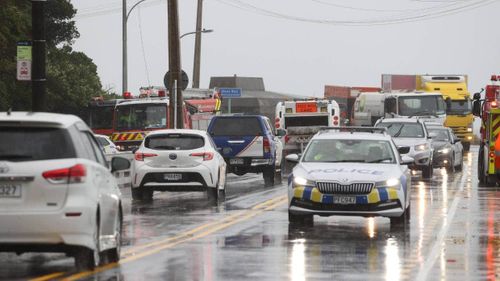 "Just after 8 o'clock the lights flickered and the power went out. The sirens went off about five minutes later," she said.
Traffic was backed up in both directions from "at least Mahina Bay" to Days Bay, including school buses, Manson said.
Power was restored to nearly 500 households at 8:40 am, and by 9:09 am only 15 addresses were affected by the blackout. Shortly before 1pm, Wellington Power estimated that power would be restored to the remaining homes around 4:15pm.
Garbage truck crash cuts power to Wellington homes
Source link Garbage truck crash cuts power to Wellington homes