Australia
'Hi Mum' phone scam costs Australian parents $2 million
Police cybercrime experts warn Australians to be extra vigilant after more than $2 million was stolen under 'Hi Mum'.
mobile phone scam
over the past few months.
This involves the scammer sending a text message from an unknown mobile phone number to someone on a messaging application claiming to be his son or daughter.
The message tells the victim that the phone has been lost, that it is sending from a new number, and that the old number should be deleted.
Once the victim joins the conversation, the criminal asks them to borrow money or make a payment on their behalf.
This usually includes an excuse as to why you need it (for example, online banking is not available on your new device) and an offer to pay it back.
Scammers usually state that it is an urgent matter before providing payment details.
Victims in New South Wales and Victoria accounted for over half of all "Hi Mum" fraud reports to Australian law enforcement, followed by Western Australia and Queensland.
Superintendent Matthew Craft, commander of the New South Wales Police Cybercrime Team, said the scam is becoming increasingly costly for parents around the world, including in Australia.
"Victims of the 'Hi Mum' scam abroad go back to at least October last year, but there has been a significant increase in reports since May, not just here in New South Wales, but in jurisdictions across Australia." said Superintendent Kraft.
"We encourage you to be aware of the suspicious behavior exhibited by these scammers, such as not personalizing their communications or making excuses as to why they are unable to speak on the phone.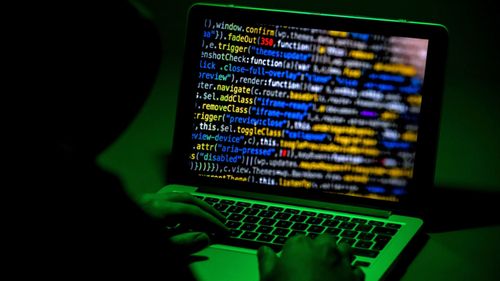 "If you receive suspicious messages on your mobile phone, especially via social media or encrypted messages, please try to contact your relatives through other communication methods or call them to verify your identity.
"Considering the massive under-reporting by victims of cybercrime in general, the losses accumulated by Australian victims of this scam are well over $2 million in just a few months."
The Australian Cyber ​​Security Center has documented a sharp increase in the amount of cash and personal ID fraudulently obtained by this scam since May, especially among those aged 65 and over.
Money obtained through fraud is usually quickly transferred from bank accounts to cryptocurrencies, and victims rarely get their money back.
Anyone who has lost money through fraud should contact their bank or financial institution as soon as possible and report the problem to the police.
For more information on how to avoid fraud, please visit:
scum watch
website.
If you have information about cybercrime or fraud, Contact Crime Stoppers: 1800 333 000.
'Hi Mum' phone scam costs Australian parents $2 million
Source link 'Hi Mum' phone scam costs Australian parents $2 million