Australia
'I made a promise to my dying friend, and I would do anything to keep it'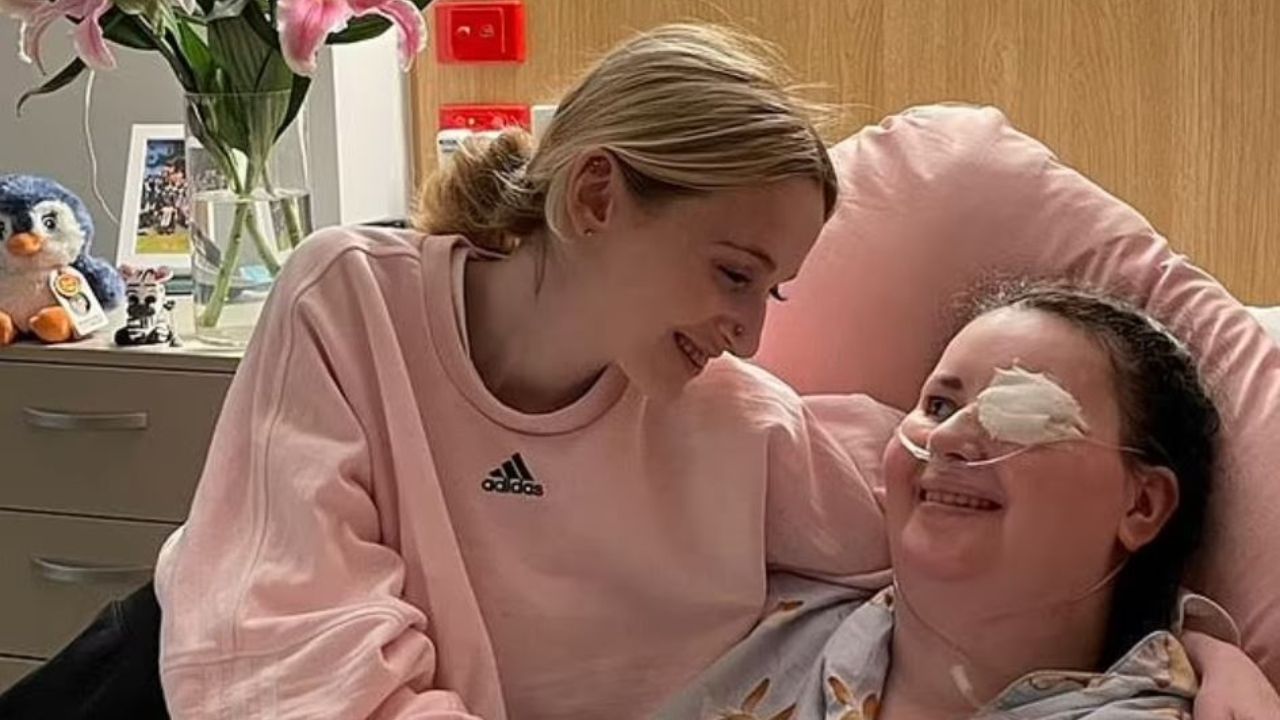 One of Lily Thai's closest friends has revealed the sweet promise she made just days before she ended her life through voluntary assisted dying.
Annaliese Holland and Lily Thai developed a bond over their similarities. They were both 23, they both lived in South Australia, and they both battled the terminal illness autoimmune autonomic ganglionopathy (AAG).
Lily became one of the youngest Australians to end her own life in June this year under laws which were introduced in South Australia in January.
Want to join the family? Sign up to our Kidspot newsletter for more stories like this. 
The Daily Mail reports Annaliese will undergo potentially fatal spinal surgery later this month, but she has remained resolute on a promise she made her late friend.
"I pinky promised her on the first day I met her and said 'I promise to hold your hand through all of this, and I'll be there through all of it with you'," she told 7News.
"I promised Lily I would continue to raise awareness to show everybody what we have been through."
RELATED: 'I'll be with you in the clouds again': Lily farewelled at funeral she planned
"I didn't think I would get here"
 Annaliese ran the Adelaide City to Bay fun run over the weekend as part of that promise, 7News reports.
"I was so sick this morning, I didn't think I would get here. I had to have some pain relief, I was throwing up. But I did it – I got here. And I am so happy I did it," she told 7News.
The Daily Mail reports Lily and Annaliese connected through the last few months of her life and bonded over their shared condition which causes a person's immune system to attack their own body.
The illness left Lily in constant pain and unable to walk, drink or eat without feeling sick.
Annaliese has been fighting the disease for nine years and is currently living in palliative care.
RELATED: Girl legally euthanised after childhood trauma made life 'insufferable'
"Beautiful bond" between Lily and Annaliese
Despite grappling with her own illness, she was determined to honour her friend at the run, and had her spinal cord surgery pushed back so she could participate and raise funds for the Hospital Research Foundation.
The Daily Mail reports Annaliese wore a banner for the foundation on her back during the walk, and was met with cheers from the crowd as she crossed the line.
The walk was the catalyst for Annaliese and Lily's friendship after Lily was inspired by a news story about Annaliese walking in the 2022 event.
Lily reached out to Annaliese to tell her she'd inspired her to do her own day out from hospice care, and it turned into a 'beautiful bond', with Lily asking Annaliese to be one of the six people by her bedside as she died.
Annaliese was also one of the people to speak at Lily's funeral.
Originally published as 'I made a promise to my dying friend, and I would do anything to keep it'
'I made a promise to my dying friend, and I would do anything to keep it' Source link 'I made a promise to my dying friend, and I would do anything to keep it'