Lifestyle
Jeremy Finlayson's fiancé Kelly Gardner diagnosed with terminal cancer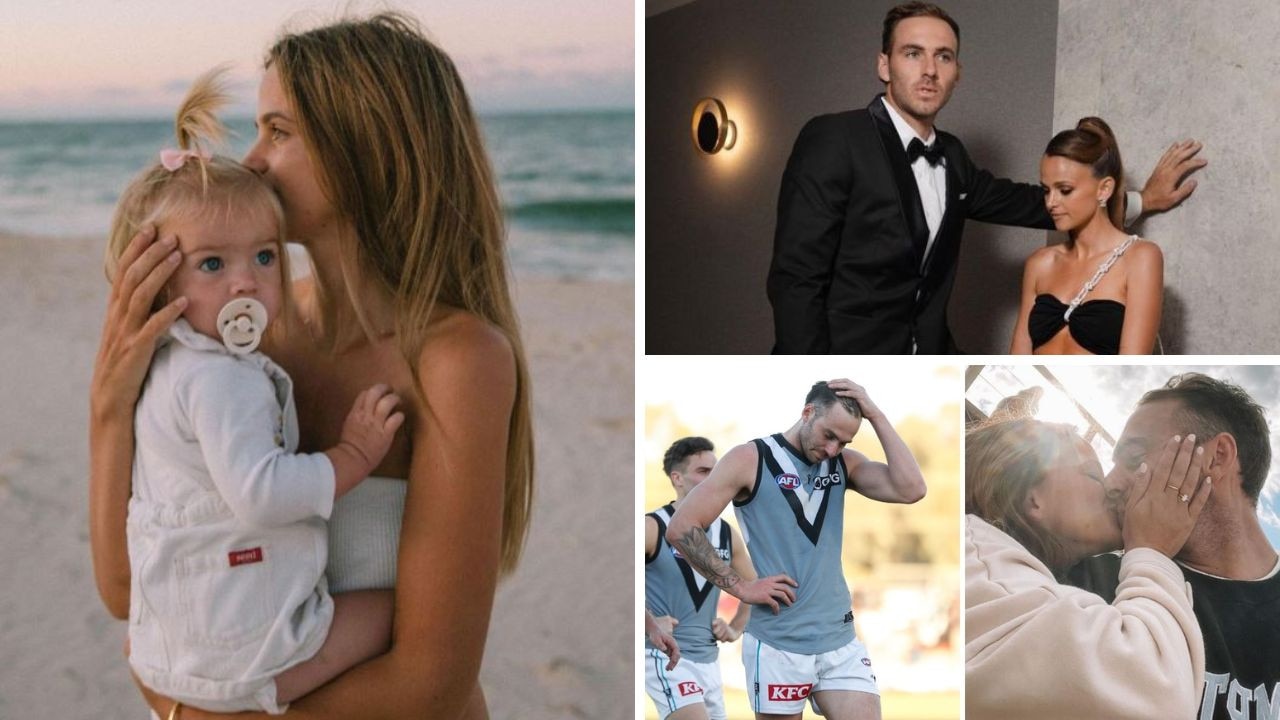 A 26-year-old mother spoke of her agony when she was diagnosed with terminal cancer.
Kelly Gardner gave birth to Sophia in August 2021, and her family of three with her fiancée, AFL star Jeremy Finlayson, was just beginning to blossom.
But three months after Sophia was born, Gardner was diagnosed with colon cancer.
The mother of one bravely battled the disease with grueling rounds of radiation, chemotherapy and surgery.
And the mother of one suffered another devastating blow earlier this month when doctors told her she had stage 4 cancer that had spread to her lungs.
Gardner said 7Life She was "heartbroken and terrified".
"The doctors are doing everything they can to make sure I can attend my wedding in October, and more importantly, I will see my daughter at her own wedding in 20 years."
Gardner said she first realized something was wrong when she had stomach pains, changed bowel movements, and lost weight.
At first, she thought these were just common side effects of becoming a mother, but when she discovered blood in her poop, she realized there was something worse going on. .
She had a colonoscopy and her world fell apart when she woke up to life-changing news.
"The doctor told me a lot of medical terms that I still don't understand, but I was familiar with the words 'this looks like cancer,'" she said.
The mother of one said it took her time to realize she might have it because it felt like someone in her 60s had it rather than in her mid-20s. said.
Her first thought was that she didn't want to leave her fiancé behind as a single father.
Gardner says constant fear and worry about the future robbed her of her first year with her daughter.
"My first year as a mother was taken from me so suddenly and so aggressively that I still mourn the days I missed," she said.
She is still battling cancer and hopes it will shrink or stay so she can continue to support her daughter.
Gardner's friends are raising money for her family.Click to donate here.
Jeremy Finlayson's fiancé Kelly Gardner diagnosed with terminal cancer
Source link Jeremy Finlayson's fiancé Kelly Gardner diagnosed with terminal cancer