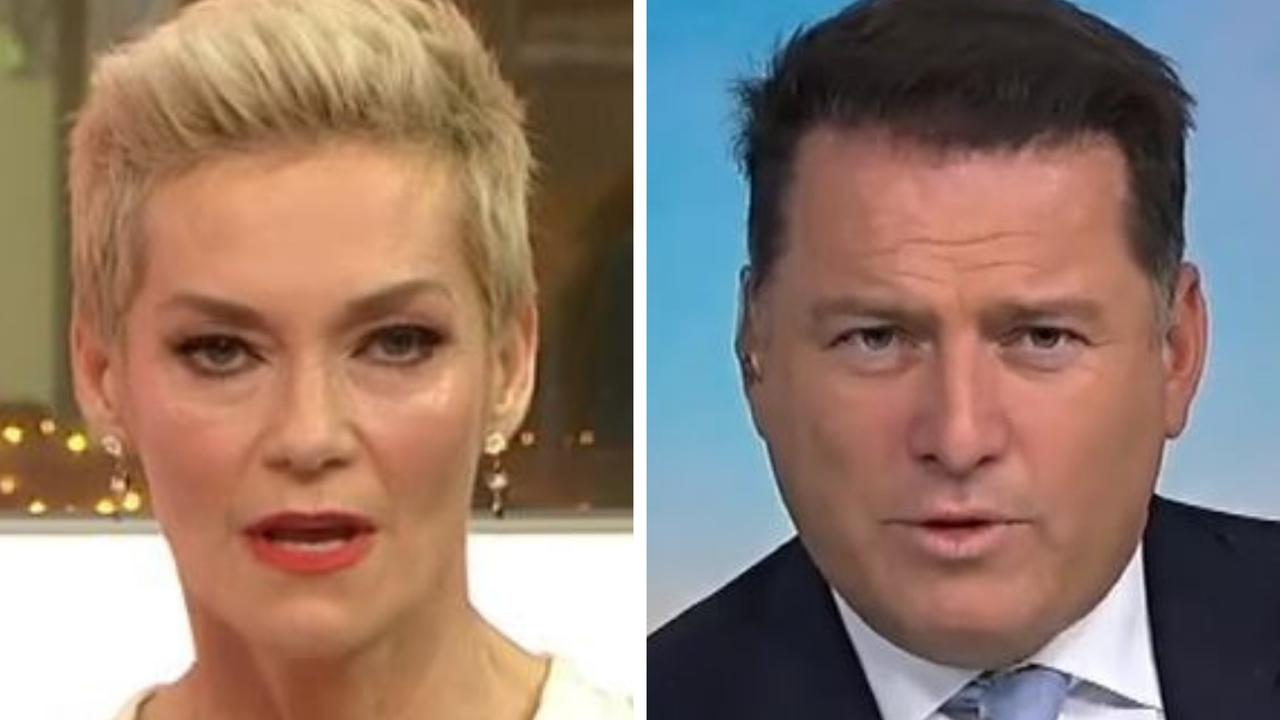 Australian broadcaster Jess Lowe has made some surprising revelations in the latest episode of her podcast about the "bitterness and resentment" she's felt over the years towards former TV colleague Karl Stefanovic. I speak frankly.
In fact, she says those feelings disappeared only last year after Stefanovic offered her a public apology.
Rowe today He did a show with Stefanovic in 2006 and quit Nine Network the following year in dramatic circumstances.
mother of two fired today After returning from maternity leave, her resignation became a hot topic when it was reported that then-Nine boss Eddie McGuire had told a meeting with Nine executives that she wanted Lowe to be "fired." became.
It was a grim end to her time on the network, and Rowe says she never had an in-depth conversation with her former co-host again.
That is, until he agreed to be the first guest on her new podcast. Jess Law's Big Talk Showat launch last year.
It certainly kicked off her new adventure with a bang as Stefanovic held back tears as he apologized to Rowetold her that he wanted to be a "better co-host" and protect her more.
Well, in honor of the podcast's first birthday, Rowe gave listeners a little more context on how she and Stefanovic finally sat down to talk after a long hiatus.
in the latest episode In a podcast released today, Rowe described her time with Stefanovic: today "Pretty rocky…and that's an understatement."
She praised him for "generously" agreeing to appear on the fledgling podcast, but admitted that she approached the interview with her own issues.
"From my perspective, there was bitterness and resentment," she said.
"And I don't like feeling that way because it eats you up. Those are very negative emotions. But for me, I found it hard to get over it." There was always a part of me that felt heavy, or a part of me being jealous and resentful of seeing Karl's success.Myself?'"
She admitted that Headspace "isn't a good place." Enter Carl…
Jess and Karl's 'nervous' reunion
Rowe revealed that she and Stefanovic were visibly nervous when they sat together for the first time in years last year. She said the conversation was "awkward…but open, raw and honest."
A turning point for Lowe came in one notable moment on the podcast, where an emotional Karl apologized to his former co-host, saying that he hadn't helped her any more since she was banned from the network, and was always "apologetic." He admitted that he felt terrible.
"I'm always sorry that there was no one next to you to protect you and help you the way I should have," he told her.
"Part of the reason I'm here today is to apologize to you. I wish I was a better person, a better person, a stronger person, not just for myself but for you. ."
At the time, Rowe held back tears and thanked her former colleague for publicly apologizing.
"I'm so sorry. I wasn't a good host, and certainly wasn't a great co-host," he told her.
Jess: Karl's apology 'lifted me up'
A year after that moment, Lowe told listeners that her unexpected apology relieved her of the lingering resentment she held for Stefanovic.
"Hearing those words from Karl meant a lot to me and I didn't think it would have an impact," she said.
"It lightens the burden I've been carrying. I didn't mean to carry it, but it was. It was my baggage, and I felt lighter after the conversation."
She told listeners that she was "forever grateful" for Stefanovic's "willingness to be vulnerable."
"He said bluntly, If I had the time again, I would have done it differently."
listen Jess Law's Big Talk Show on Listnr.
first published as Jess Lowe opens up about 'grudge' against Karl Stefanovic
Jess Lowe talks Karl Stefanovic's 'grudge'
Source link Jess Lowe talks Karl Stefanovic's 'grudge'