Entertainment
Kate Middleton to replace Prince William as regimental colonel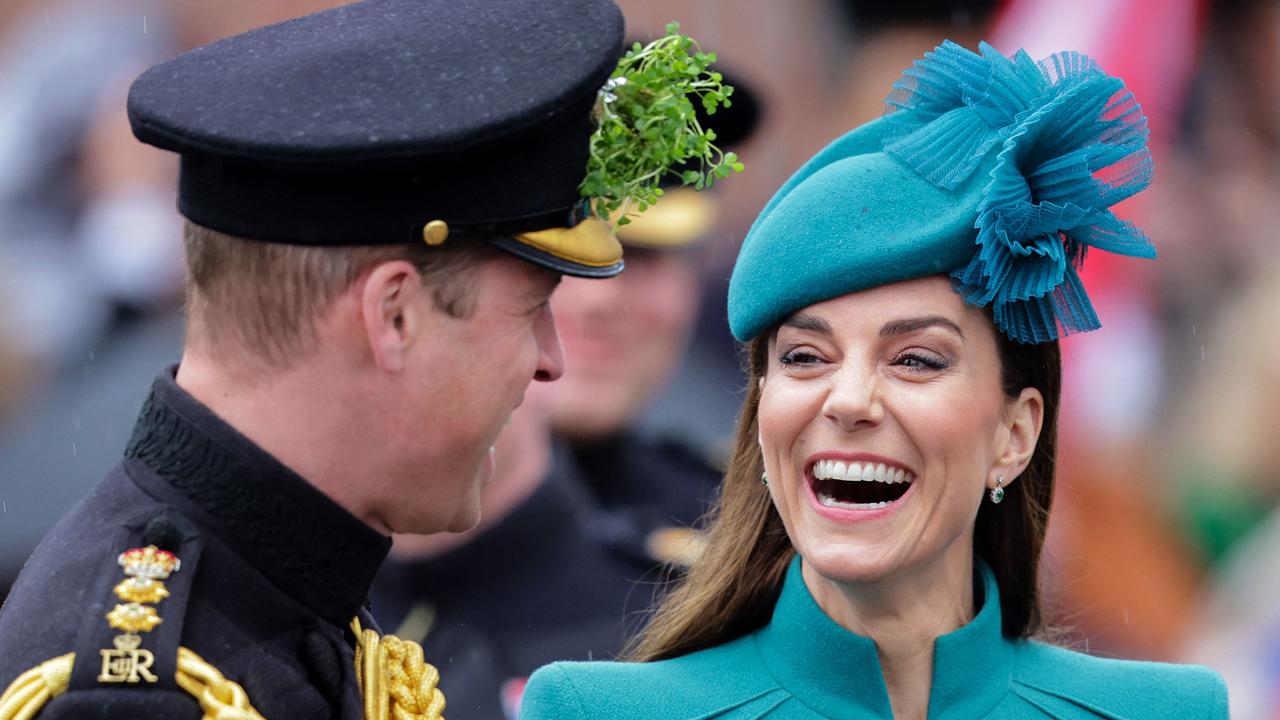 Heir to the throne William and wife Kate each held a Guinness glass as they toasted St. Patrick's Day with the Irish Guards yesterday.
At 41, Kate has officially become a regimental colonel. Her husband, Prince of Wales, now leads the Welsh Guard. She was recently given a title by King Charles.
She didn't let the downpour dampen her spirits when she gave her first salute at the Aldershot parade ground in Hunts.
Later, she and William, 40, joined the celebration in the raucous Junior Ranks dining hall.
In his speech, Wills told the guards that being their colonel was "one of the greatest honors of my life."
He added:
"As you serve together for many years to come, please know that I will continue to watch over you with great pride in having been part of you."
Kate, who braved the rain without an umbrella, said:
"I am truly honored to be your Colonel.
"I am here to listen to you, support you, and defend your actions. This is a responsibility I do not take lightly."
She praised their moving work and "endless, irreverent and brilliant sense of humor".
The princess was posed by Eoife, 6, and Alice, 4, daughter of Warrant Room 2nd Class Alistair Wigley.
Squatting down, she thanked them and said, "You both look gorgeous."
Kate and William were then greeted with three rounds of cheers in the noisy dining hall, and the Senior Guard offered a toast with Guinness.
William sipped a pint while Kate held half a pint.
Wills gathered around the table to say goodbye for the first time in 13 years. On one occasion he said: And it's a very happy holy paddy day. "
Security guard Charlie Aldred, 19, said after chatting with the prince over a drink.
The visit comes a week after Kate donned camouflage and joined the Irish Guards on the snowy Salisbury Plains.
This story was originally Sun Republished here with permission.
first published as Kate inherits title from Prince William
Kate Middleton to replace Prince William as regimental colonel
Source link Kate Middleton to replace Prince William as regimental colonel