Australia
Kim Kardashian and Pete Davidson relocate, spotted in Australia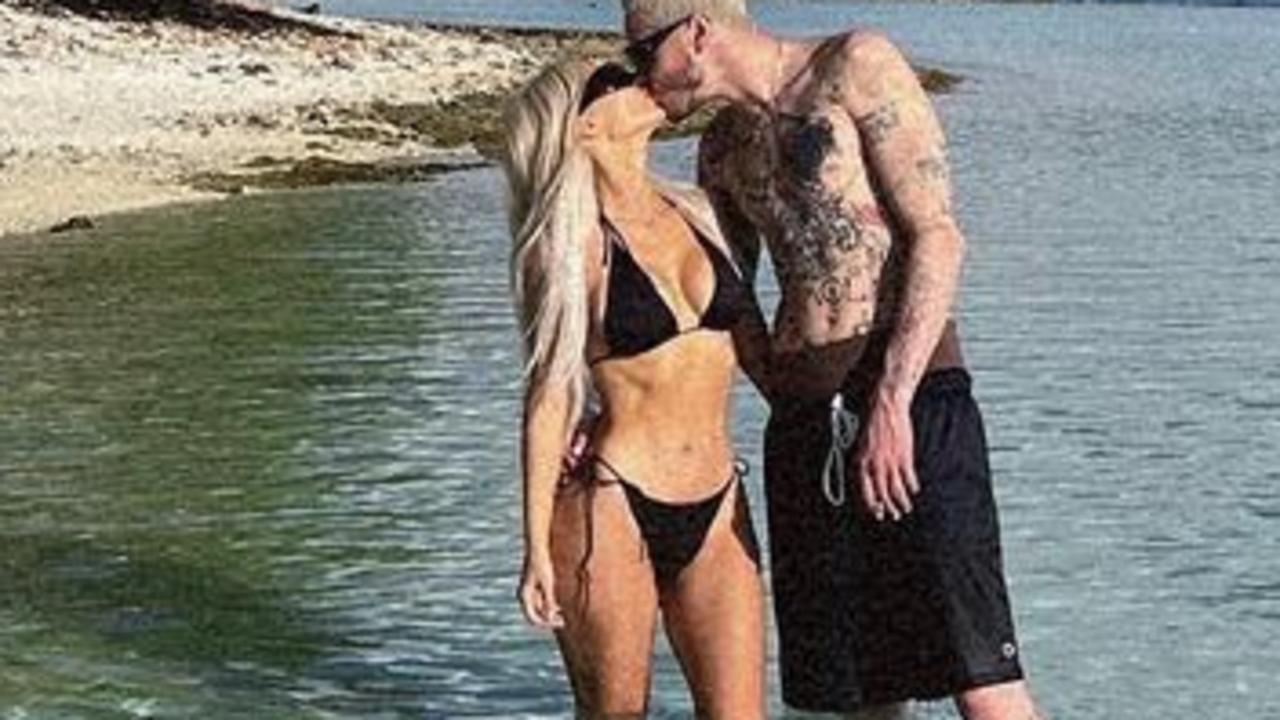 Kim Kardashian and boyfriend Pete Davidson have been spotted in Far North Queensland as flustered locals can't believe their eyes.
Reality TV star Kim Kardashian and her comedian boyfriend Pete Davidson have been spotted in Far North Queensland as flustered locals can't believe their eyes.
The couple were seen dining in a cafe in Cairns on Wednesday as the pair temporarily relocate to the region while Davidson, 28, prepares to film the comedy Wizards!, with production over several months in Queensland.
"They sent their security detail in, and they had a little look at the menu, then asked if we had room for a couple of private guests, who are hoping to take over the inside," Botanica Cafe Bar Kitchen manager Matt Black told the ABC.
"Sure enough, in walked bloody Kimmy K and Pete Davidson," he said.
Mr Black admitted his barista was unaware of who the celebrity couple were but described them as "super cool and respectful".
"We had to put our phones out on the counter," he said.
Davidson was seen again at Timezone in Cairns later that evening, just days after the couple posted pictures to Instagram on what is reportedly an exclusive island in the area.
According to the ABC "Bedarra Island would not confirm whether or not the high-profile guests were staying there".
At Timezone, according to the Cairns Post, Davidson "mingled with other patrons who took their chance to pose up with the comedian, but was mostly left alone by staff members".
Katy Perry and Orlando Bloom, Davidson's co-star, were seen arriving at Sydney airport on Wednesday morning, where they were flanked by airport staff and security as they went incognito in caps and face masks.
Bloom, 45, was pictured carrying the couple's one-year-old daughter, Daisy Dove, whom he concealed from waiting paparazzi with a baby blanket.Perry, 37, trailed closely behind her fiance, while Bloom's 11-year-old son Flynn, whom he shares with ex Miranda Kerr, also joined the couple.
The movie, written by David Michôd, follows the comical exploits of two hapless beach-bar operators, played by Davidson and Franz Rogowski, who run into trouble when they stumble across stolen loot.
It is expected to generate about $14.7m into the state's economy and create about 100 jobs for Queensland cast and crew, as well extras work for almost 300 people.
Davidson and Kardashian, 41, began dating after the reality TV sensation's slip with ex-husband Kanye West.
The couple met when the mother of four made her hosting debut on Saturday Night Live! in October last year.
During the show, the pair made headlines after they kissed during a skit.
Screen Queensland chief executive Kylie Munnich said securing Wizards! showed that international producers knew there were many benefits to filming in Queensland.
"Queensland is a globally renowned screen production hub. Screen Queensland is continuously pitching our state's locations, studios, skilled screen workforce and valuable incentives," she said.
Premier Annastacia Palaszczuk said the Queensland's picture-perfect locations and local film industry lured another big budget production to spend in the state.
The announcement comes just weeks ahead of the global releases of Baz Luhrmann's Elvis, starring Austin Butler, and Netflix's Spiderhead, featuring Chris Hemsworth, that were both filmed on the Gold Coast.
— with NewsWire
Originally published as Kim Kardashian and Pete Davidson spotted in Far North Queensland
Place of originKim Kardashian and Pete Davidson relocate, spotted in Australia