Australia
Kookaburra show flaws but find a way to beat England 3-2 in Commonwealth Games men's hockey semi-final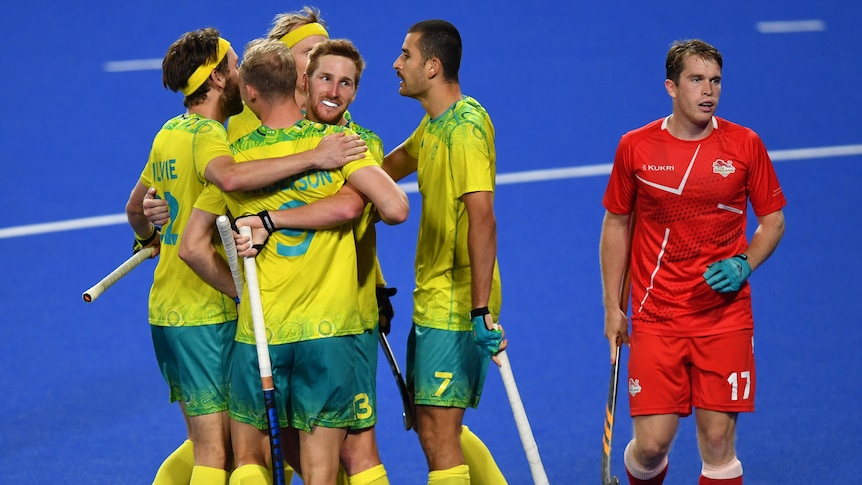 Kookaburra is human.
This is not something you often see at the Commonwealth Games, which has won all six gold medals in the history of the competition.
However, they nearly missed the gold medal match after an aggressive, inspired and pumped-up England side threatened to pull off an incredible upset.
Kookaburras, as is often the case, made it through the pool stages, got a big score line and made a big statement.
different from the British.
They stifled the world's top-ranked teams and stifled their flow.
They walked, sometimes crossed, a fine line and received two yellow cards and one green card during the match.
"When you play against the Aussies, they come out hard, throw punches, knock them down and try to finish the game," said England captain Zach Wallace.
"The plan was to go out and throw punches back and we did it. We ran them in the opposite direction. I just went towards them. It was boxing." It was like a game of
A points decision could have given England an advantage, but the Kookaburra found a way to deliver knockout blows and came back from a 2-0 down to win 3-2.
Kookaburra grinds to take 'ugly' victory
The hosts started deliberately and looked particularly dangerous in counterattacks.
Phil Roper took the lead in the first quarter and a penalty stroke in the second quarter gave Wallace a 2-0 lead.
Kookaburras midfielder Daniel Beale said, "They play a little differently and play more like a marking team, so they definitely gave us some early pressure.
"Ideally, we don't want to be two goals early in the game.[But]I believe this group can come back from anywhere."
And the comeback arrived slowly, with a measured grind, rather than in glorious glory.
Vice-captain Eddie Ockenden said: "Things don't go our way. We have to crawl out and fight a little bit. Maybe we need a little luck."
"I never questioned whether I could do it. I didn't really do much. I just had to get over a little wear and tear."
"They got off to a very good start, but we were definitely behind," said Kookaburra's coach Colin Bach.
"I think they got a lot of confidence out of that situation, so just getting to our level was a big challenge and it took a long time to get there."
One of the Kookaburras' most reliable sources of goals, Blake Guvers scored again when needed from a penalty corner to make it 2-1 at half-time.
And while Jacob Anderson's Tomahawk drew them, the winning goal was the most controversial.
Loading
Anderson hit a quick free hit that broke into the circle and Beal took advantage of it to score.
Reviewed to see if Anderson stopped the ball dead before it was hit, the goal stood.
"Probably one of the most timely goals of my career.
England stormed Kookaburra in the final minutes, replacing the goalkeepers with additional field players and attempting a shootout.
Overall, Kookaburra wasn't at its best, but it was producing what it needed when it needed it.
Goalkeeper Andrew Charter made a decisive save, with Flynn Ogilvy deflecting a shot from the penalty corner to the post, Jeremy Hayward blocking a shot on goal and Ockenden softening the England attack. .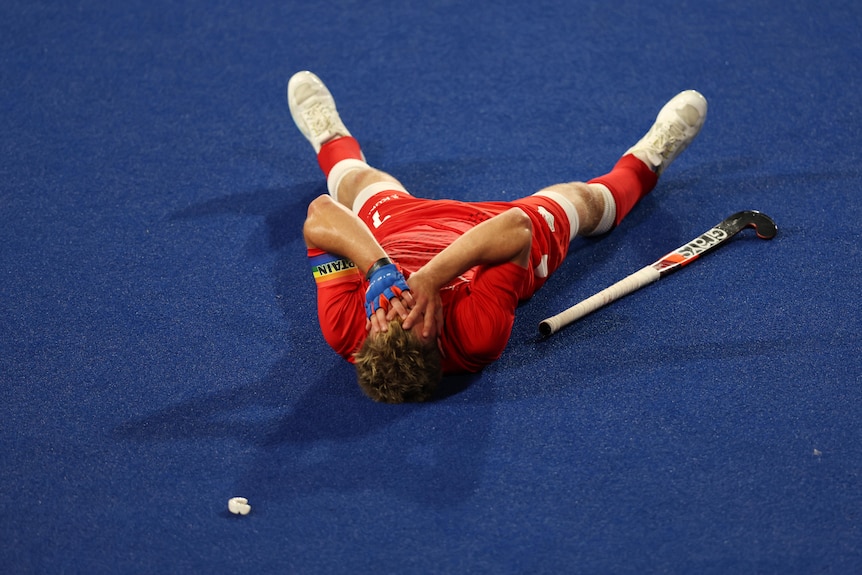 Celebration, or lack thereof, also spoke a lot at the end of the match.
As some England players fell to the ground in despair, the Australians smiled, hugged and high-fived them, but there was no wild celebration befitting their semi-final victory.
"We didn't play our best, but we can still win ugly games, which bodes well for us," said Govers.
Kookaburra is no stranger to gold and will challenge it again on the final day of the game when they face India in the decider.
Kookaburra show flaws but find a way to beat England 3-2 in Commonwealth Games men's hockey semi-final
Source link Kookaburra show flaws but find a way to beat England 3-2 in Commonwealth Games men's hockey semi-final