World
Luxury cruise ship with Australians stuck in mud in Arctic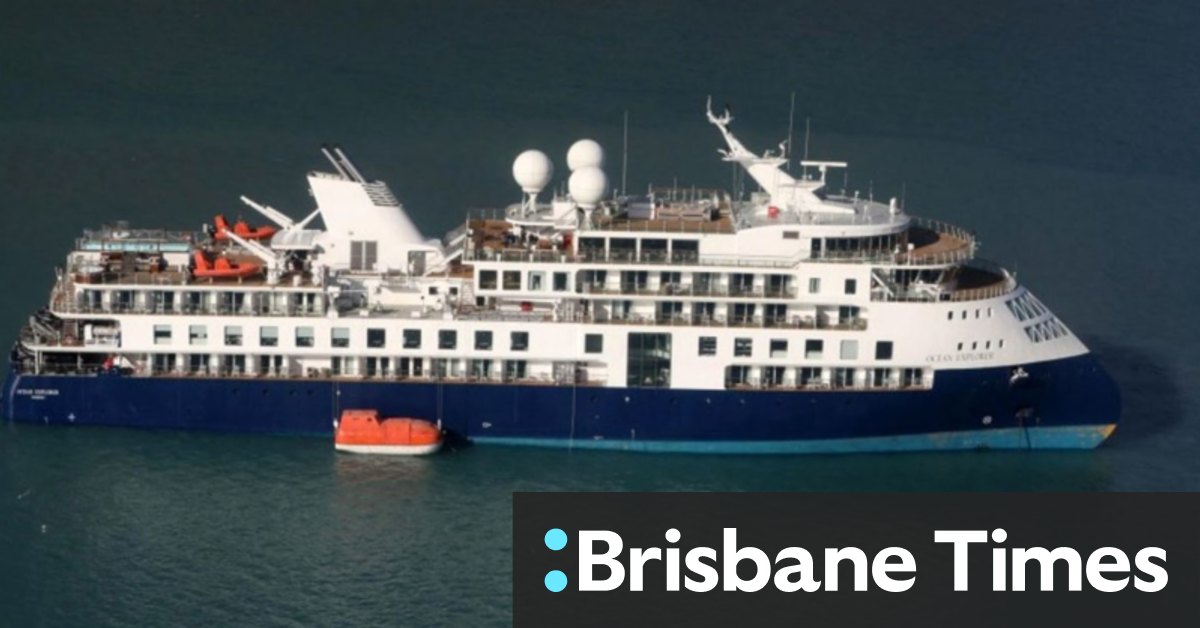 A luxury cruise ship carrying 206 passengers, mostly Australians, has run aground in remote north-eastern Greenland, and the closest vessel that can help with the rescue is not expected to arrive until Friday.
The Ocean Explorer became stuck at about noon on Monday, Greenland time, in the Alpefjord, roughly 1400 kilometres north-east of Greenland's capital, Nuuk, according to Brian Jensen of the Danish military's Joint Arctic Command in Nuuk.
The ship's captain initially waited for high tide at midnight to try to float clear, Jensen said by phone. But the mud – a mix of sediment, sand and silt left by a nearby glacier – is exerting suction on the vessel and may be proving too difficult to break. The ship waited for the next high tide which on Tuesday, but that attempt was also unsuccessful, he said.
"Our main priority is the safety of the 206 persons on board," Jensen said. "It's very isolated. We're in the national park, north-eastern Greenland, there's no population. Luckily, it's calm and we have time on our side as there's no imminent threat of a storm."
A Danish naval vessel already at sea off the coast of south-west Greenland has been diverted and should reach the area by Friday morning, he said. At this point, freeing the ship would likely require a third-party vessel commissioned by Aurora Expeditions, the operator, which is based in Sydney. Most of the passengers are Australian, Jensen said.
"All passengers, the expedition team and crew onboard are safe and well," Aurora Expeditions, the ship's Sydney-based operator, said in a statement. "Importantly, there is no immediate danger to themselves, the vessel, or the surrounding environment."
A military flight over the 104.4-metre-long and 18-metre-wide Ocean Explorer confirmed that its hull appeared intact and no oil has escaped. No injuries have been reported and it's believed the ship which is owned by the Ulstein Group in Ulsteinvik, southern Norway, has plenty of supplies.
Luxury cruise ship with Australians stuck in mud in Arctic Source link Luxury cruise ship with Australians stuck in mud in Arctic