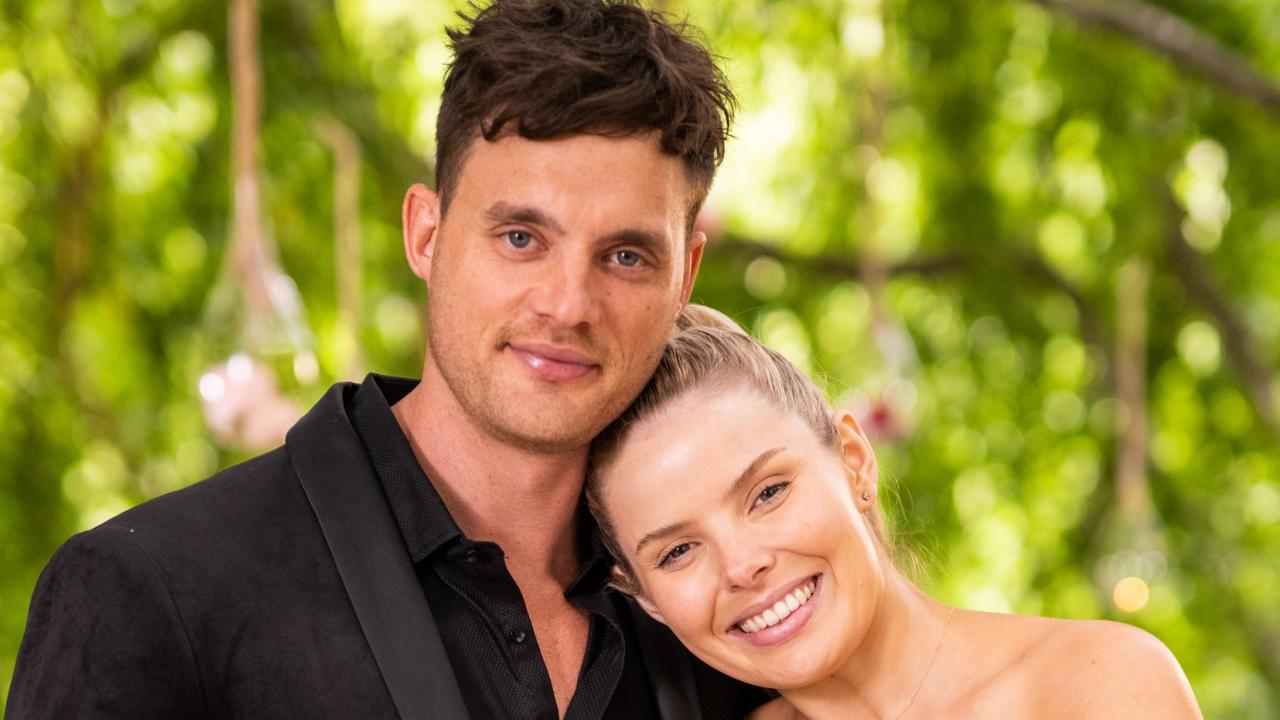 Married at First Sight's Olivia Fraser and Jackson Roney have announced that they have split after 10 months.
The couple made the shocking announcement on Monday in a joint Instagram post.
"After 10 wonderful months together, we have decided to go our separate ways.
"There has always been a lot of love in our relationship, and that will continue as we move into friendship.
"We have nothing but love and respect for each other. It's no one's fault that this relationship ended. It's simply an 'almost perfect' case."
"I hope you all show compassion as we navigate this personally."
The two were last seen together when they attended a friend's party on Saturday, and their relationship seemed to be back on track.
Olivia, 28, made a five-week trip to the UK after they hit a rock when Jackson was seen approaching another woman in Melbourne in May.
first published as Married First Sight's Olivia Fraser to Jackson Roney, split 10 months later
MAFS' Olivia Fraser and Jackson Ronnie have split
Source link MAFS' Olivia Fraser and Jackson Ronnie have split