Australia
Man dies of meningococcus in Sydney, health warnings issued
NSW Health said a man in his 40s from Sydney had died from the disease.
"His infection was identified after his death and was notified to NSW Health yesterday," officials said.
NSW Health has issued a warning to young people and their parents across the state to be on the lookout for symptoms and 'act as soon as symptoms appear'.
NSW Health's Dr Jeremy McAnulty said early intervention can save lives.
"The onset of symptoms of meningococcal disease can appear suddenly and become serious very quickly. Please take it.
Meningococcal disease can be fatal if left untreated.
Severe, unexplained pain in the limbs

hard to wake up

baby's high-pitched cry

severe headache

be disturbed by bright light

torticollis

A purplish-red rash that does not go away when pressed with a glass
"While a well-known symptom of meningococcal disease, the rash does not always occur and can appear later in the disease.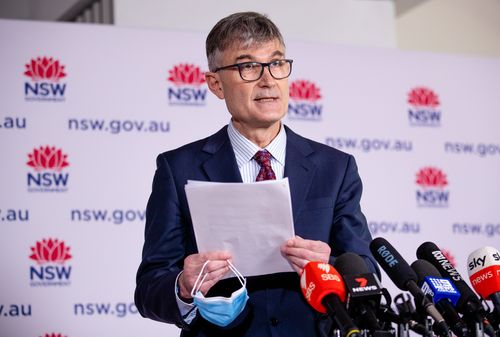 "If symptoms worsen rapidly or if your child is very ill, call Triple Zero (000) or go straight to the nearest emergency department."
According to NSW Health, the disease is rare but kills up to 1 in 10 people and leaves 4 in 10 infected with permanent disability.
Most Australians are vaccinated against meningococcus in infancy.
Man dies of meningococcus in Sydney, health warnings issued
Source link Man dies of meningococcus in Sydney, health warnings issued