Australia
NBL Blitz news 2023: Club by club injury list, Mitch Creek out of South East Melbourne Phoenix pre-season opener with calf complaint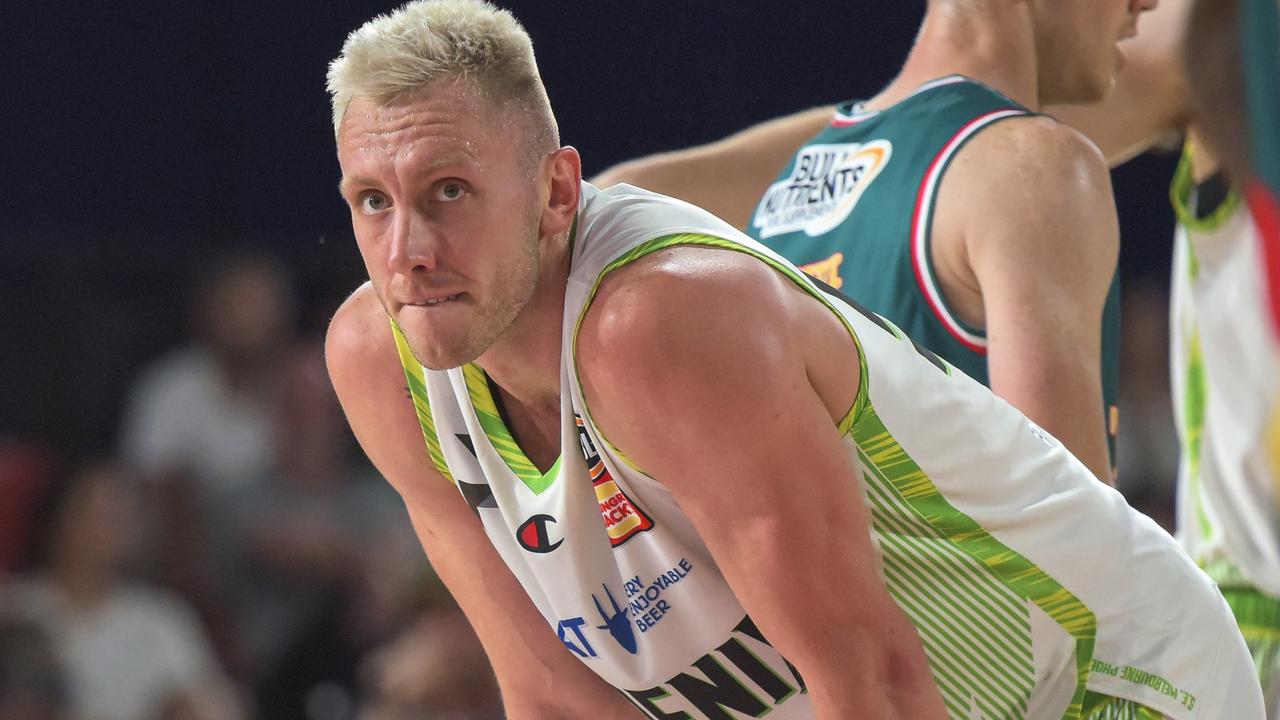 Phoenix superstar Mitch Creek has been ruled out of Saturday night's NBL Blitz opener adding another casualty to South East Melbourne's injury-hit pre-season.
Creek trained strongly on Thursday but pulled up with a sore calf, Phoenix medicos opting to take a cautious approach with the 31-year-old.
Creek is only expected to miss the one game, replaced in the squad by teen big man Austin Rapp.
He joins big men Alan Williams and Gorjok Gak and defensive-minded wing Matt Kenyon (back) on the sidelines.
Williams, who had knee surgery on Monday and has already begun rehab, is set to miss up to two months, replacement import Tyler Cook to make his Phoenix debut against Tasmania on Saturday night.
Gak, who has been getting around in a moon boot, will also miss the start of the season, facing up to six weeks off the court as he recovers from an ankle injury.
Kenyon won't suit up against his former club but is expected to see some action at the Blitz, his name pencilled in for Cairns next Wednesday.
Development players Luke Rosendale and Anzac Rissetto have been elevated.
Import guard Gary Browne hurt his ankle during training last week and missed last Saturday night's game against Melbourne United, but he was full tilt at training on Thursday and will be good to go for the Blitz.
Across town, Melbourne United remains confident Jo Lual-Acuil Jr can return from a wrist injury sooner than first projected. Big Jo arrived back at United with a lingering complaint that was picked up by medicos and required surgery.
The timeline was initially set for a return after the FIBA window from November 20-28, but coach Dean Vickerman, last week, said he was ahead of schedule, with an optimism, now, the 211cm star could see action before the break.
Matthew Dellavedova and Luke Travers have both had niggles throughout the pre-season but both are back in full training and ready for the Blitz, as is JLA's injury-replacement Rob Loe, who landed in Melbourne late last week.
Adelaide 36ers were also dealt a blow on the eve of the Blitz when scans revealed import Trey Kell suffered bone bruising in his knee joint after a training mishap on Thursday.
The silky guard has been ruled out of the pre-season tournament but will still travel to the Gold Coast.
"MRI scans showed some bruising to the knee joint and it's best for Trey to sit out next week," Sixers medical boss Tristan Chai said.
"We will keep monitoring Trey and reassess him after the Blitz."
Returning import Jacob Wiley fully fit and recovered from the calf injury that cut his campaign in Puerto Rico short.
New Zealand's Lithuanian Next Star Mantas Rubstavicius won't see any action at the Blitz and his NBL debut will be delayed with a groin injury to keep him sidelined for at least a month. Point guard William McDowell-White has a cast on his left arm after breaking his hand. He did not have surgery but is not a certain starter for the Breakers' opening-round game against Cairns.
Former NBL Rookie of the Year Bul Kuol has been ruled out of the Blitz with a wrist injury suffered during the off-season.
The Cairns Taipans' wing did not require surgery and is expected to recover in time for their September 30 season-opener against the Breakers in New Zealand.
The Taipans will also be without captain Tahjere McCall who suffered a bruised right hip during practice earlier in the week.
McCall, who is expected to be in uniform, come round one, will still have an active role on the Gold Coast, set to coach the team against the Wildcats.
Development players Kian Dennis and Alex Mudronja have been called up to cover the two stars' absence.
Tasmania continues to monitor big man Will Magnay but he has been ruled out of the Blitz as he recovers from a foot injury he suffered in the off-season.
Magnay has battled a variety of ailments since crossing to the JackJumpers in their inaugural season but there's a confidence he is close to a return to the court.
He has been replaced in the squad by development player Sean Macdonald and will be reassessed prior to the JackJumpers' round one clash with Perth on September 29.
Captain Clint Steindl is full-fit and ready for the Blitz after recovering from an ankle tweak.
Brisbane is adamant Aron Baynes will play and start in Saturday night's clash with Melbourne United after he rolled his ankle in training on Thursday and finished the session icing the injury. Coach Justin Schueller said the club would manage the 38-year-old through three games in seven days bit every Bullet will suit up together for the first time against Melbourne United — the rookie head coach's former club.
The Bullets managed Nate Sobey early in the off-season after his NBL1 North campaign with Ipswich went the distance. He's fully fit after battling injury throughout NBL23.
The Bullets, on Friday, named Sobey captain, with Aron Baynes and new arrival Mitch Norton part of the three-man leadership group under new coach Justin Schueller.
New sharpshooting import Chris Smith missed the Bullets' pre-season clash Adelaide welcoming into the world his first child, a bouncing baby girl, but he is on the Gold Coast and ready to go for the Blitz.
Perth Wildcats flew straight from Las Vegas to the Gold Coast where they have a full squad — sans the third and final import they are yet to announce.
Keanu Pinder took part in his first competitive action of the pre-season during the trip to the US and he's been cleared for the Blitz. He'll still wear a mask to protect the fractured eye socket he suffered while playing for Cairns, late last season.
Illawarra Hawks Next Star AJ Johnson has had an interrupted pre-season after he suffered a broken nose in mid-August which required surgery.
The good news is his protective mask arrived in The Illawarra earlier this week and he'll be a full participant at the Blitz.
A Sydney Kings spokesman said the club was not providing any injury information at this point.
CLUB BY CLUB INJURY LIST
Adelaide 36ers
Trey Kell — knee, TBC
Brisbane Bullets
Clean bill of health
Cairns Taipans
Bul Kuol — wrist, 2 weeks
Tahjere McCall — hip, 2 weeks
Illawarra Hawks
Clean bill of health
Melbourne United
Jo Lual-Acuil Jr — wrist, 8-10 weeks
New Zealand Breakers
William McDowell-White — hand, 2-3 weeks
Mantas Rubstavicius — groin, 4-6 weeks
Perth Wildcats
Clean bill of health
South East Melbourne Phoenix
Alan Williams — knee, 8 weeks
Gorjok Gak — ankle, 6 weeks
Matt Kenyon — back, 2 games
Mitch Creek — calf, 1 game
Sydney Kings
Undisclosed
Tasmania JackJumpers
Will Magnay — foot, 2-3 weeks
Originally published as NBL Blitz 2023: Up to date club by club injury list ahead of the pre-season tournament
NBL Blitz news 2023: Club by club injury list, Mitch Creek out of South East Melbourne Phoenix pre-season opener with calf complaint Source link NBL Blitz news 2023: Club by club injury list, Mitch Creek out of South East Melbourne Phoenix pre-season opener with calf complaint