Entertainment
Peter Malinauskas: AUKUS subs, record low unemployment huge for South Australia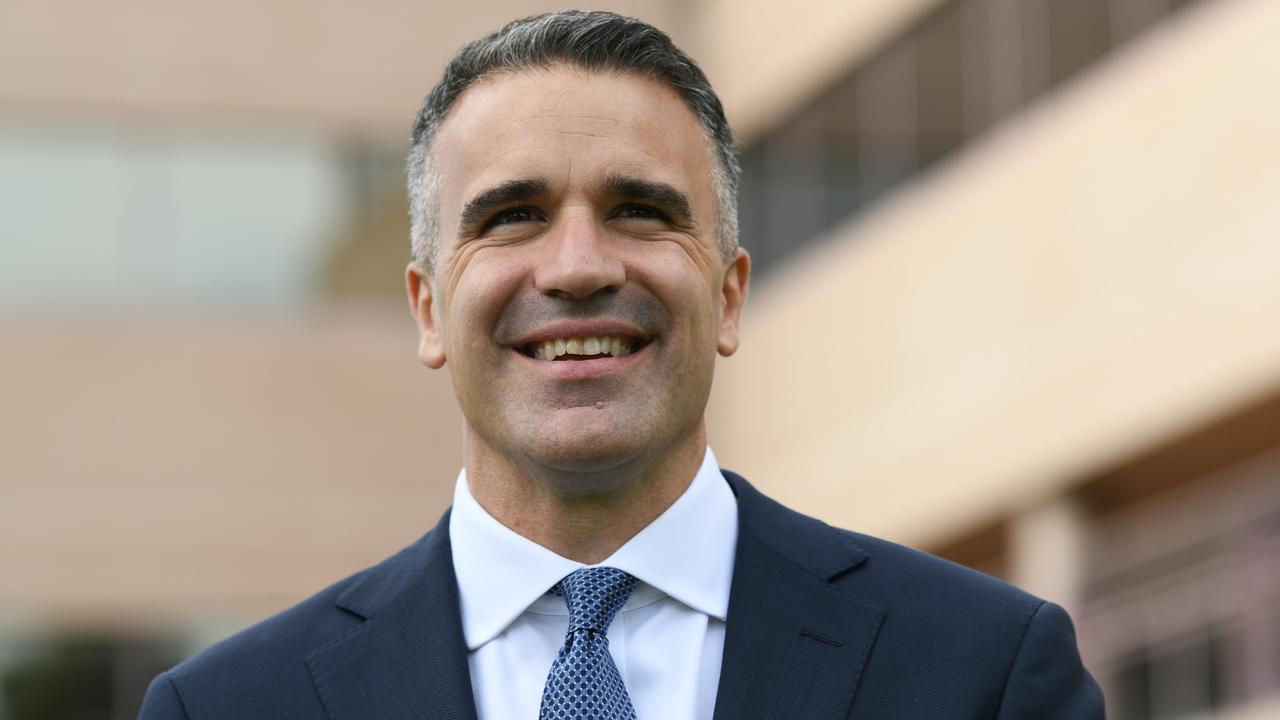 This week is one of the most important weeks in our state's history.
We have secured the rights to build an AUKUS nuclear submarine. It is the most complex machine ever built, more complex and advanced than the space shuttle.
A multi-billion dollar coup that provides thousands of quality jobs for generations.
This is arguably the most significant advancement for the economy since General Motors Holden began building cars here in the late 1940s.
However, another historically significant event happened this week.
On Thursday, the unemployment rate hit a record low of 3.8%.
It's not the lowest of the year, the lowest of the decade, or the lowest of the century, but it's the lowest since records began in the 1970s.
The confluence of these two historical events deserves further consideration.
To be honest, among some people on the East Coast, SA's defense projects have been viewed as a taxpayer-funded welfare for states that need subsidies.
Locally, these projects have long been viewed as an employment panacea for states that have suffered from unacceptably high unemployment rates.
Ten years ago, when the future submarine project was first considered, General Motors had just announced that the Holden factory in Elizabeth would be closed.
SA was facing double-digit unemployment.
Fast forward ten years and the Commonwealth has chosen to build these submarines here in Adelaide. This is the very same week that recorded the lowest unemployment rate in history.
No one is talking about handouts anymore.
We won this because our country is clearly the best place to build the incredibly complex machines we need for our security in an uncertain geopolitical environment. It's from
This is no longer what a country can do for SA, but what SA can offer for our national security.
This is no longer a question of where the jobs are. Rather, it is a question of where are the skilled workers to do all these jobs.
Since Tuesday's historic announcement, my government has wasted not a minute of what it can do to ensure that SA can seize this opportunity. On Wednesday, I signed a cooperation agreement with the Commonwealth that establishes a true partnership between the Australian and South African governments.
Key to this agreement is the construction, establishment and operation of South Australia's Skills and Training Academy campuses, designed jointly by the Commonwealth and State and developed in consultation with industry and unions.
Our university also has 800 federally funded locations for STEM disciplines in professional engineering (mechanical, electrical, chemical), computer science, mathematics, chemistry, physics, psychology, and management. is added.
We will also invest in research capacity and infrastructure in these priority areas to create a workforce near Osborne's submarine building yards.
I am determined to do everything I can to ensure that people in South Australia have the skills they need to secure the jobs offered.
After signing this agreement with the Commonwealth, I flew to England. Within hours of landing, I was at the BAE Systems submarine yard in Barrow-in-Furness. Here Britain builds nuclear submarines, the Astute class.
The new AUKUS submarine design will evolve from the existing British Astute class.
The scale of this operation in Barrow is truly spectacular and an exciting preview of what we are looking forward to.
But this trip is not only to see how they build submarines, but also how they train their employees.
Of particular interest was the Barrow Submarine Skills Academy, which trains 4,000 workers each month. The submarine yard employs her 1500 graduates, apprentices and degree apprentices at any one time.
It shocked me to meet so many young people who confidently decided to devote their careers to submarine building.
For Australia, the AUKUS project will be a cross-generational effort. But there is no time to waste.
Work will begin at Osborne's submarine building yard later this year. By the end of this decade, Osborne will begin work on her first SSN-AUKUS.
The important thing is that we are facing this once-in-a-generation opportunity from a strong position, not a weak one.
This is a big week for SA and we should all be proud. But more than that, we should be excited about future opportunities.
first published as Peter Malinauskas: Why I'm proud and excited to be South Australian this past week
Peter Malinauskas: AUKUS subs, record low unemployment huge for South Australia
Source link Peter Malinauskas: AUKUS subs, record low unemployment huge for South Australia