World
Prime Minister Rishi Sunak seeks to ban American XL Bully dog breeds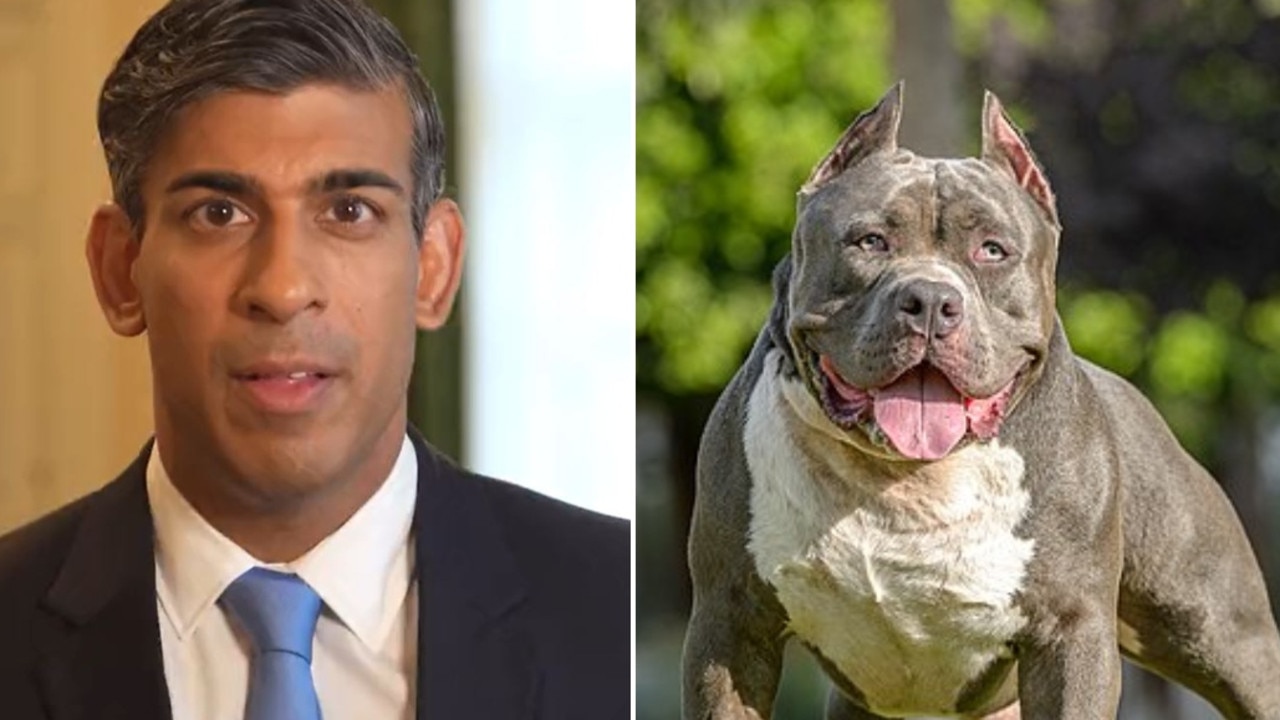 UK Prime Minister Rishi Sunak has announced that American XL Bully dogs will be banned by the end of the year following recent attacks.
Making the announcement on X, formerly known as Twitter, Sunak stated that he shared "the nation's horror" as several videos of the brutal maulings done by the breed in recent days.
"Yesterday, we saw another suspected XL Bully dog attack which has tragically led to a fatality," Sunak said.
"It's clear this is not about a handful of badly trained dogs. It's a pattern of behaviour and it cannot go on."
The incident he mentioned involved a man dying in Walsall, Staffordshire, after being mauled by two dogs believed to be American XL Bullys.
Both dogs have since died, with one given an injection by a vet and the other after being restrained.
He explained that, in order to ban the breed under the Dangerous Dogs Act, they need to define the breed behind the attack with the help of police and experts.
"These dogs are dangerous. I want to reassure the public that we will take all necessary steps to keep people safe," he said.
The announcement has received pushback online, with many pointing out that banning the breed wasn't the problem Sunak should be focusing on.
"You are clearly not a dog owner and have no idea of the unique relationship and emotional bond good, loving owners develop with their best friends. My mortgage went up £1600 this month. Sort this out if you want to be useful," one user tweeted.
"Priorities … good debate about dogs. [Just] ignore climate change," another wrote.
Dangerous Dogs Act
It's been understood that existing XL bullies within the UK will be given amnesty, similar to the Pit Bull ban in 1991.
The country first introduced the Dangerous Dogs Act in 1991 and banned four breeds – Japanese Tosa, Dogo Argentino, the Pit Bull terrier and Fila Brasileiro.
The act was made in response to a series of 11 attacks that happened that year, including the horrific mauling of a six-year-old girl in Bradford, West Yorkshire.
The Dangerous Dogs Act states that outlawed dog breeds are identified by their physical characteristics, which is determined by a dog legislation officer. Dogs that are banned can seized by the police and put down.
The owner can apply for an exemption from court, as long as the owner can prove that they are a "fit and proper" owner and the dog is microchipped and neutered.
Australia's banned breeds
While Australia is an extremely pet-friendly country, we do have our own list of banned dog and cats breeds, including mixed breeds.
The dog breeds banned in Australia are similar to the UK's, with Pit Bull terriers, Dogo Argentino, Japanese Tosa, Fila Brasileiro and Presa Canario banned.
Dogs that display physical characteristics of the banned breeds are also prohibited, along with any mixed hybrids of Czechoslovakian wolfdog, Italian wolfdog, Kunming dog and the Saarlos wolfhound.
For cats, the breeds and hybrids banned are the Savannah cat, the Bengal cat, Chausie and the Safari cat.
Originally published as UK PM Rishi Sunak is seeking to ban a common dog breed in response to a number of recent attacks
Prime Minister Rishi Sunak seeks to ban American XL Bully dog breeds Source link Prime Minister Rishi Sunak seeks to ban American XL Bully dog breeds