Australia
Qld fires: Beerwah, Emerald residents told to evacuate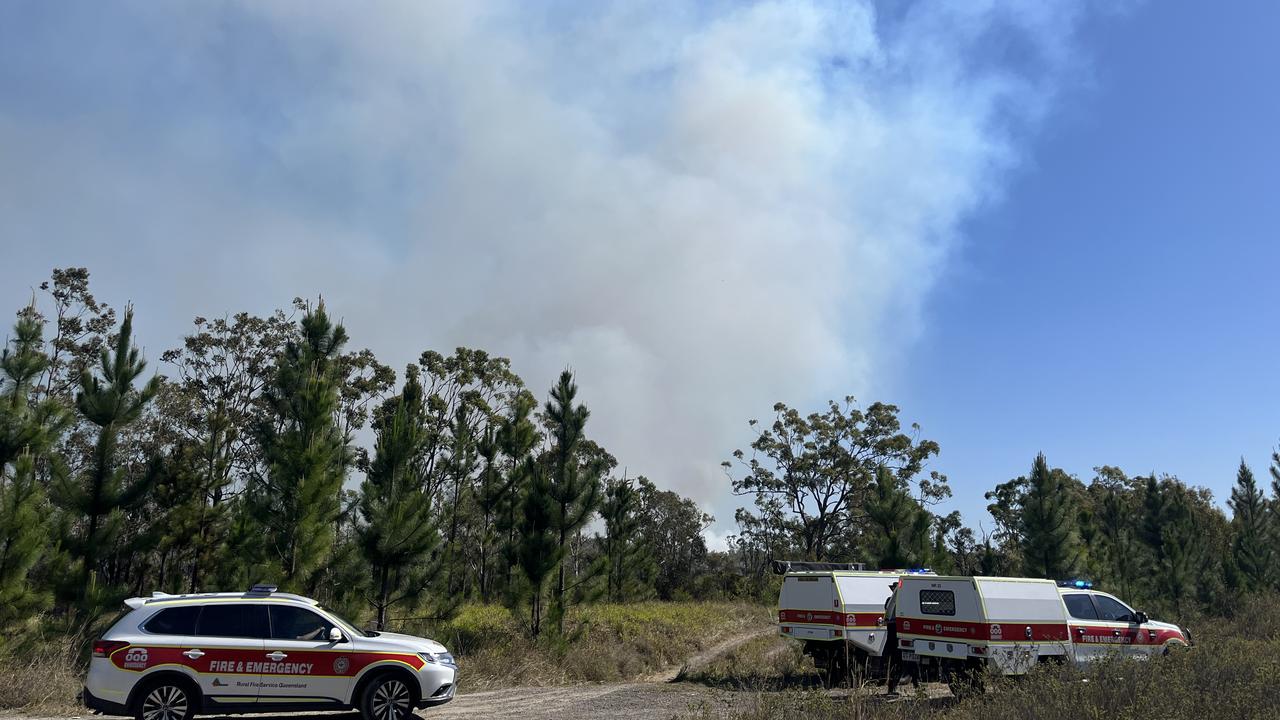 Two water bombing aircraft have been sent to fight a fire near Emerald, with residents in the area told to leave their homes immediately.
A second fire has broken out near Beerwah on the Sunshine Coast, with residents there also told to leave.
The Queensland Fire and Emergency Services issued a warning to residents at 1.15pm who live along Selma Rd between Emerald and Fairburn Dam Rd, including the Fairburn State Forest, that they needed to leave the area immediately.
A QFES spokesman described the fire as a "large grass fire" around 2km in size and that 10 crews were battling the blaze. Another five crews had also been sent by 2pm.
At 1.54pm another warning was issued for a "fast moving" fire burning in the Glass House Mountains National Park.
The fire was expected to impact Mawsons Rd by 3pm. The warning area included Mawsons Rd and Holt Rd.
Fire crews were first sent to the scene about 12.40pm. There were 22 vehicles at the scene at 2.30pm, with another 15 on route.
Originally published as 'Leave immediately': Residents told to flee parts of Beerwah, Emerald
Qld fires: Beerwah, Emerald residents told to evacuate Source link Qld fires: Beerwah, Emerald residents told to evacuate