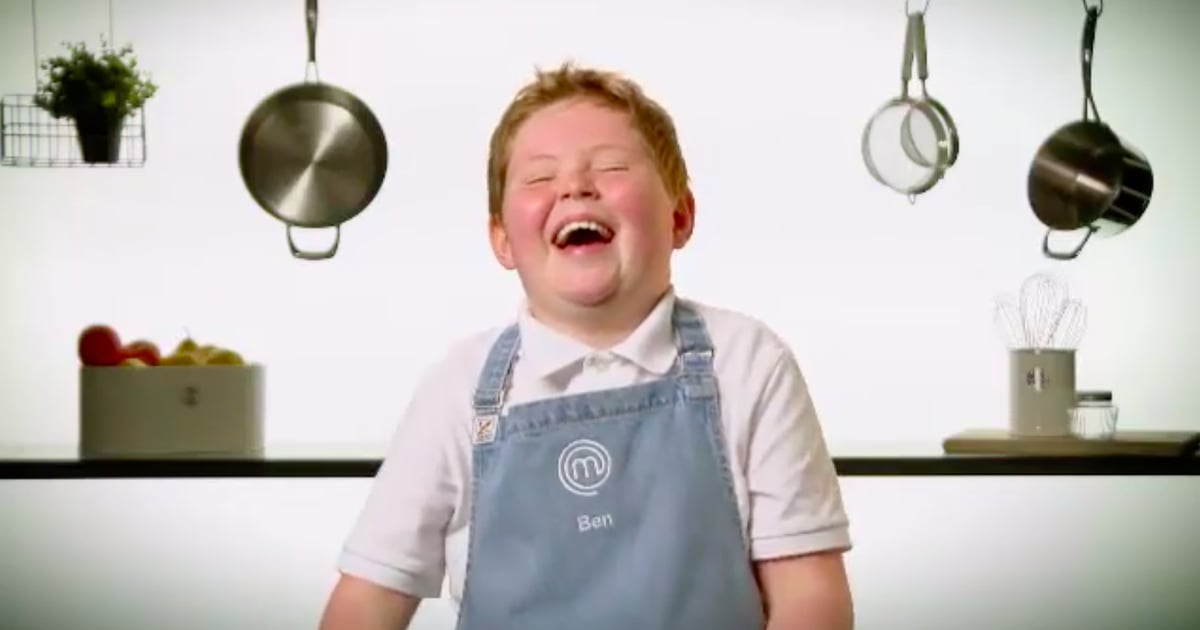 A clear fan favorite has arrived Junior Master Chef After only two episodes, it's 10-year-old Cub Scout Ben. It should be noted that Ben, who has many fans celebrating his sweet nature, never undermines the cuteness and abilities of other children.
Adorable Ben was immediately hooked on the country at the premiere when he described him as a cub scout with a passion for cooking, but for some reason he never won a culinary badge.
At the beginning of the first cook, he asked someone we thought was a photographer to open a box of rice flour for him, but he quickly solved it himself. He appreciated S'more with the flour, which ultimately included a very theatrical fire and stick setup. Learn how to make Ben's S'more here.
Then in an episode last night, he declared that he would make his dad's favorite dish, honey chicken tagine, to commemorate his birthday. Ben began to be more nervous than ever when Judge Jock Zonfriedro told Ben that he was "never so excited" about tasting his food. "I don't know how to do this chef. [Jock's eagerness to try his dish is] I'm putting a lot of pressure on me to be perfect. "
But by the end of the cook, the pun lover (did you catch his rap joke?) Was messing with his thumb. Only when I tasted the tagine, I noticed that the main character, honey, was a little heavy, so I sprinted into the pantry and found finger lime and lime to balance the dish.
Just watching Ben praise Carter, the ultimate immune winner, while cooking, "Why can't I make carrot cake so tasty?" — Somehow, the viewer I was even more convinced that Ben was a legend.
One Twitter fan summarized it best. "I will definitely exchange some of my adult friends with fellow Ben. Cooking genius, very funny and wonderful dad roasters, drinks, and obviously a general legend. Yeah, most It's much cooler, "Sahar Adatia wrote.
Will precocious Ben go through tonight's elimination? We hope so!


Reaction to Ben at Junior Master Chef
Source link Reaction to Ben at Junior Master Chef