Australia
Rugby World Cup 2023: Australia Wallabies Eddie Jones comments come back to haunt him after Fiji loss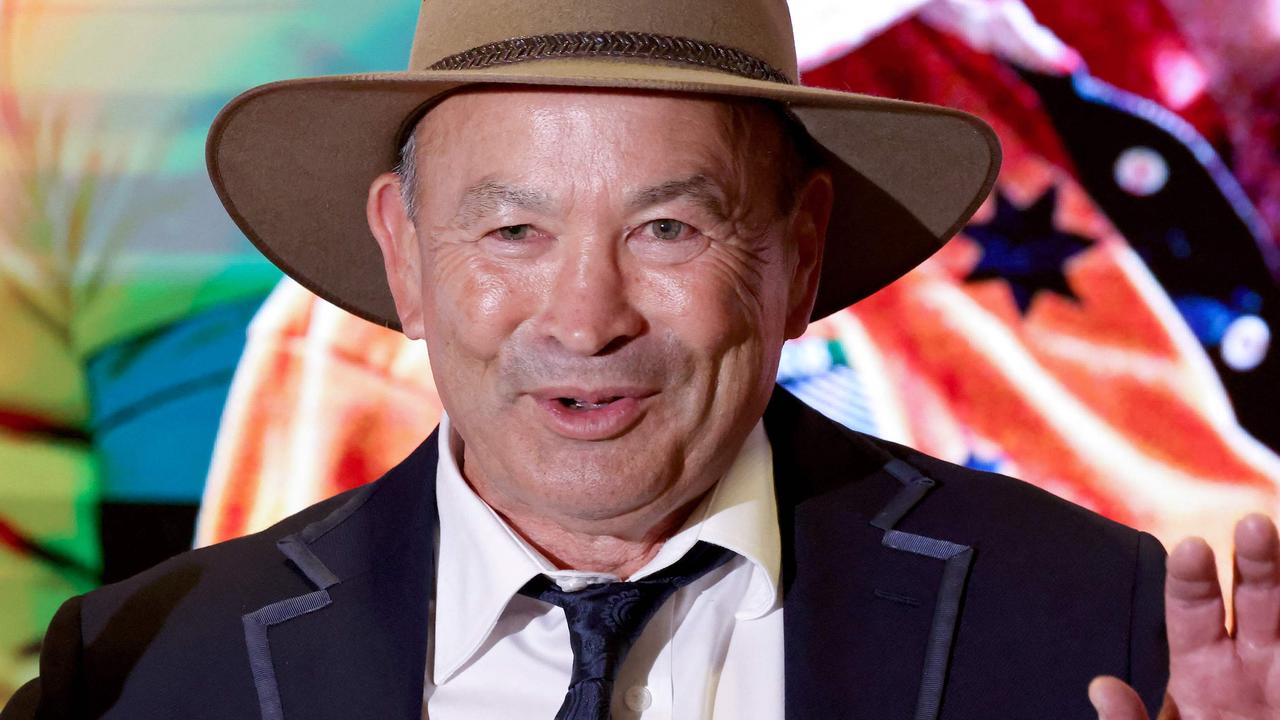 Entering this Rugby World Cup, it seemed just about everyone invested in the Wallabies was highly sceptical of the two-time champions' hopes.
Everyone, that is, except coach Eddie Jones.
Having picked an incredibly young and inexperienced side to take to France, Jones was hit with what seemed relatively fair questions about Australia's chances in a now infamous pre-Cup press conference in Sydney moments before the team flew to France in mid-August.
Stream Over 50 Sports Live & On-Demand with Kayo. Join now and start streaming instantly >
Slamming the "negativity" surrounding his squad, Jones was relishing the opportunity to prove all and sundry associated with Australian rugby wrong.
"I can't believe the level of negativity," he said while donning an Akubra hat.
"You're so bloody negative about everything. We're going off to a World Cup you think we can't win. You think the selection process is bad because the players complained.
"We'll go out there and do our best boys. If you haven't got anything positive to say, don't ask.
"I know you blokes think we can't do any good, so don't ask any questions. Just be the pessimists you are. Keep Australian rugby where it's been.
"Complain about players that don't get selected, keep doing that. I love this negativity, love it, love it.
Jones then declared in a four-word remark that's coming back to bite him: "we'll prove you wrong."
Two games into this year's tournament, the Wallabies are light years away from proving anyone wrong, other than Jones himself.
In fact, they are on the verge of their worst ever World Cup performance following a 22-15 defeat to Fiji on Monday morning AEST.
In nine World Cups dating back to the first edition in 1987, Australia has never failed to get out of the group stage, with three quarter-final defeats the worst results to date.
Unless Jones' side can bounce back and upset Wales next week, along with a victory over Portugal in a fortnight, the Wallabies will be heading home before the knockout phase.
That is not completely inconceivable, of course, as Jones coached teams do have a history of proving doubters wrong over more than two decades as an international head coach.
But thus far, the "negativity" has been well founded.
Perhaps when Jones said at Sydney Airport the journalists should "give yourselves uppercuts", he should have been looking in a mirror.
Sports journalist Daniel Cherny captured the sentiment on Monday morning after the Fiji defeat when he tweeted simply: "Are we allowed to be negative yet Eddie Jones?"
It wasn't just his selections that have put Jones firmly in the spotlight.
Rugby pundits such as World Cup winners David Campese and Sonny Bill Williams, the discarded Michael Hooper and England's Matt Dawson all savaged the Wallabies coach's tactics against the Fijians.
The 63-year-old isn't backing down just yet, despite the performances to date and the ongoing injuries to key players Taniela Tupou and captain Will Skelton.
Rather, Jones still believes he has a squad that can win the World Cup. This year.
"I made the decision to go for a younger team and if that's the wrong decision then I will be held accountable for that," he said after Australia's first loss to Fiji in 69 years.
"But I think Australian rugby needs to move on to a younger team.
"I am prepared to go through some pain to leave Australia with a team capable of doing really well in a World Cup.
"That's not to say we can't do it, we've had a bit of a setback today but that's all part of being in a World Cup.
"I do remember South Africa lost a game and won a World Cup, so funny things have happened."
He still has retained his sense of humour at least.
Booed from the ground by a section of the crowd in Saint-Etienne, Jones replied: "After that I probably deserved more, mate.
"They should be throwing baguettes, croissants at me. I deserve whatever I get."
Originally published as Eddie Jones' pre-World Cup tirade now haunting him after Fiji loss
Rugby World Cup 2023: Australia Wallabies Eddie Jones comments come back to haunt him after Fiji loss Source link Rugby World Cup 2023: Australia Wallabies Eddie Jones comments come back to haunt him after Fiji loss