Entertainment
Russell Brand's dad makes outlandish defence of rape allegations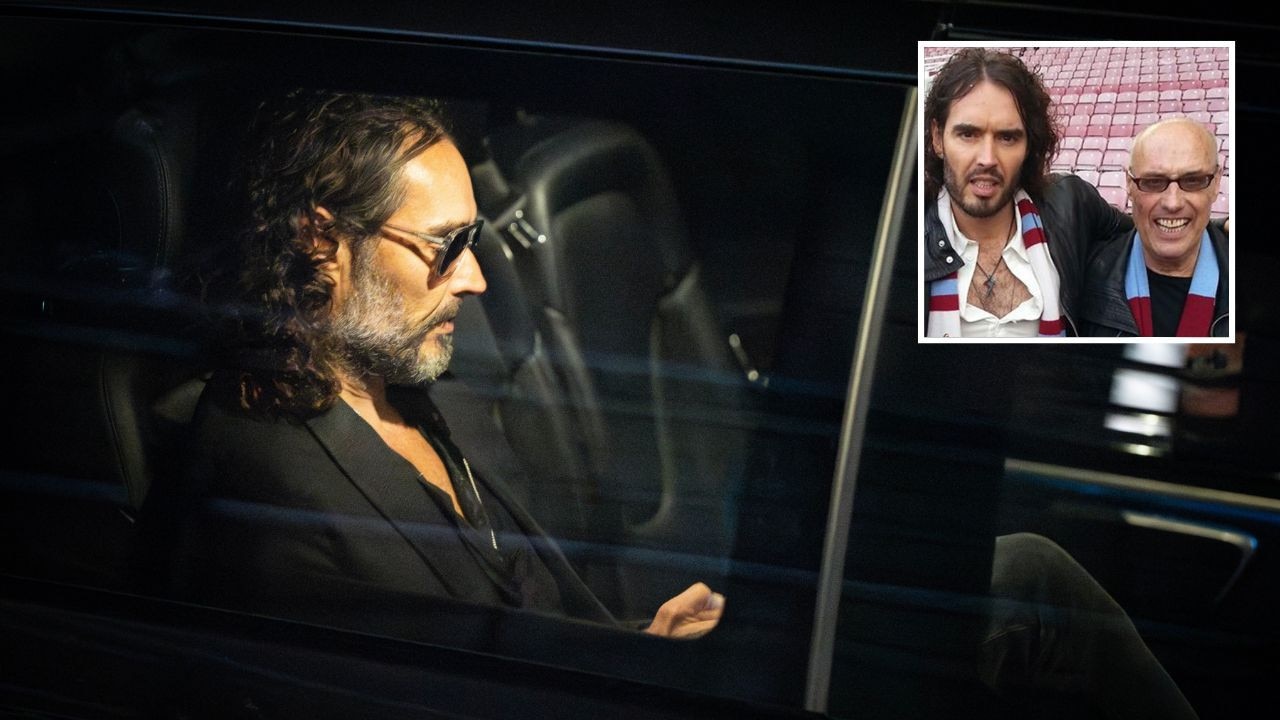 Russell Brand's father, Ron Brand, is supporting the comedian amid a slew of new sexual abuse allegations.
The 80-year-old alleged via Facebook that the recent claims against his son are "unproven", per the Daily Mail. In his post, which appears to have either been deleted or just shared with friends, he also suggested there was a "vendetta" against Russell, 48, at the BBC.
"Is this seriously the most important thing happening in this world? Immigrants? Cost of living? 10s of thousands killed in Ukraine?" Ron wrote.
"Who is prioritising [sic] at BBC News. Who is really driving this vendetta?" he went on.
"With many struggling to pay bills. The unproven accusations of 15 years ago take lead on BBC News?"
In a separate Facebook post, he reportedly added: "The Russell Brand Vendetta. Like a man who owns an orchard being accused of stealing an apple?"
The father-son duo have a bizarre relationship that's been well documented over the years, including in Russell's 2007 autobiography, "My Booky Wook", in which he shared a story about losing his virginity while his dad was in the same room.
"The episode that defined my relationship with women occurred in Hong Kong with my dad. I was 17. On day one we went to some sleazy dive. Before long I was sat on a bar stool with a Filipino called Mary-Lou," he wrote at the time. "Then we were leaving in a cab with three Asian prostitutes my dad was drunkenly herding."
Russell went on to describe his first sexual experience, which took place in a twin bed beside his father, who was sleeping with two prostitutes at the time.
"I sat on the edge of the other twin bed. She must have known I was a virgin as soon as the bungling encounter commenced," Russell wrote.
"I stroked Mary-Lou's hair and kissed her cheek and traced my finger down her perfect nose, scored by the cacophony from the adjacent bedlam, 'Yeah, come on!' and 'Phwooar, you're juicy'," he continued.
"During the rest of that holiday I f – ked loads more prostitutes and never wore a condom. It had hardened me. My sexuality had morphed forever from bewildered innocence into something more complex and rapacious."
As previously reported, four women accused Russell of various incidents, including rape, sexual assault and emotional abuse, in a bombshell exposé published by the Sunday Times over the weekend.
The incidents allegedly took place at the height of his fame between 2006 and 2013.
One of Russell's unnamed accusers alleged that he raped her "against a wall" in his Los Angeles home in 2012. She told the UK-based outlet that she has medical records to substantiate her claims after visiting a rape centre the day after the alleged assault.
A second victim claimed she and the Get Him to the Greek star were in an "emotionally abusive and controlling" relationship when he was 31 and she was only 16.
The woman claimed Russell, who was married to Katy Perry from 2010 to 2012, assaulted her and even called her a "child" during their alleged romance.
The Forgetting Sarah Marshall actor vehemently denied all of the "extremely disturbing" accusations before the exposé had even been published.
"I have received two extremely disturbing letters, or a letter and an email, one from a mainstream media TV company, one from a newspaper, listing a litany of egregious and aggressive attacks. Amid this litany of astonishing, rather baroque attacks, are some very serious allegations that I absolutely refute," he said in a video posted to Instagram last week.
"When I was in the movies, and as I've written about extensively in my books, I was very, very promiscuous. During that time of promiscuity, the relationships that I had were absolutely always consensual," he continued.
"[There are] witnesses whose evidence directly contradicts the narratives that these two mainstream media outlets are trying to construct, apparently, in what seems to me to be a co-ordinated attack."
This article was originally published by the New York Post and reproduced with permission
Russell Brand's dad makes outlandish defence of rape allegations Source link Russell Brand's dad makes outlandish defence of rape allegations