World
Russia 'open' to talks on Ukraine but presses demands after Biden's comments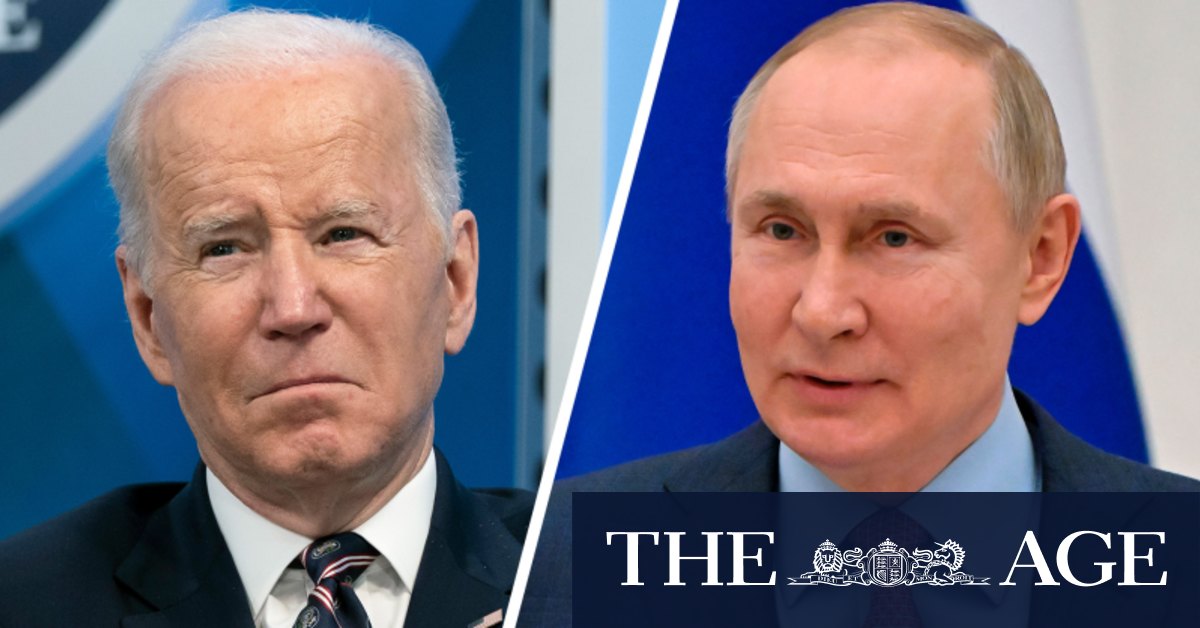 But the Kremlin said Western powers must recognize the annexation of "new territories" declared by Moscow in September before meeting with Putin.
"The president of the Russian Federation always leaves room for negotiations to ensure our interests," Kremlin spokesman Dmitry Peskov told reporters.
U.S. State Department spokesman Ned Price said the U.S. will continue to provide military assistance to Ukraine in order to force Russia into genuine peace talks.
Mikhail Podlyak, a political adviser to Ukrainian President Volodymyr Zelensky, told Reuters that the Russian offer of talks was an "illusion."
There was an "absolute consensus" among the West that there could be no direct negotiations with Putin and that any negotiations with Moscow could only take place if Russia withdrew all its troops, he said. said.
Loading
Ukraine and its allies fear that a ceasefire without complete withdrawal will allow Russian forces to recover and reorganize after a string of losses.
Peskov said Russia would not withdraw from Ukraine. He added that the search for a way to end the war was hampered by the United States' refusal to recognize Russia's territorial annexation.
Biden has not spoken directly to Putin since the Feb. 24 invasion. In March, he branded Putin a "butcher" who "cannot stay in power." However, he has suggested in recent weeks that Washington wants to lure Putin into a diplomatic off-ramp after months of battlefield losses.
Putin meets with Germany
According to the Russian government, Putin said in a phone call to German Chancellor Olaf Scholz that the Western line on Ukraine was "disruptive" and urged the German government to reconsider its approach.
Speaking by phone in Berlin, a spokesperson for Scholz said the chancellor had condemned Russian airstrikes on civilian infrastructure and called for a diplomatic solution to the war "including the withdrawal of Russian forces."
Putin has said he has no regrets in launching a "special military operation" aimed at disarming and "de-Nazi" Ukraine. Ukraine and the West argue that Putin cannot justify what he calls an imperial-style war of occupation.
Some contact is maintained between the two sides. A deal that has partially lifted the blockade of Black Sea ports by the Russian Navy has allowed grain shipments from Ukraine, and another deal on Russian fertilizers is underway.
Several large prisoner exchanges occurred. Zelensky said Friday that Russia has released 1,331 detainees so far.
However, fighting continues unabated in the east and south of Ukraine.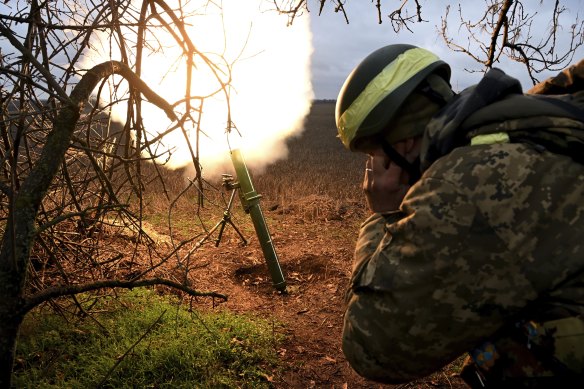 As the winter heats up, Western powers are stepping up to help Ukraine withstand attacks from Russian missiles and drones.
in the east, The town of Bakhmut is now the main target of Moscow artillery fire.
Artillery shelling in Russia's Kherson region has killed three people and wounded seven in the past 24 hours, the regional governor said on Friday.
Governor Yaroslav Yanushevich said the provincial capital of Kherson, which was recaptured in mid-November, and other parts of the region had been bombed 42 times during the same period.
Meanwhile, an official in the Russian installation in Donetsk said three people were killed on Friday after Ukrainian forces shelled a city in eastern Ukraine.
Reuters was unable to independently verify the battlefield report.
Ukraine's foreign ministry said on Friday that several Ukrainian embassies abroad received parcels containing animal eyes.
Russia 'open' to talks on Ukraine but presses demands after Biden's comments
Source link Russia 'open' to talks on Ukraine but presses demands after Biden's comments