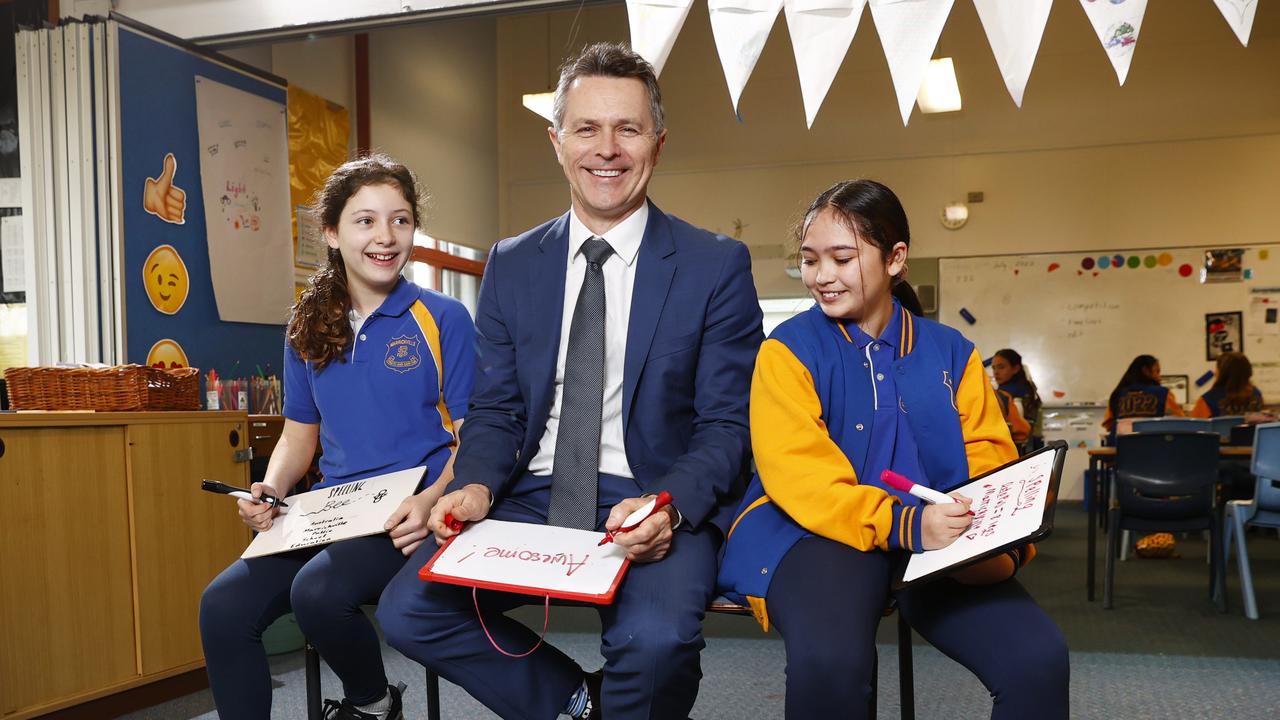 The new Federal Minister of Education, Jason Clare, is stepping up his campaign to improve children's spelling.
He said skills are important for setting children up for the future.
He said choosing the right kind of book is important in an age where screens are the preferred entertainment option for children today.
"Learning to spell, learning to read, these basic skills are what will prepare you for the future," Clare said.
According to Claire, her five-year-old boy, Jack, loves Anh Do's Ninja Kid and WeirDo series, both of which are "interesting" and the characters "have a lot of adventures."
During a visit to Sydney's Marrickville Public, he read stories of stinky pugs that needed to be washed "from ear to butt" to the delight of kind children.
He was also there to facilitate the Chancellor's Spelling Bee, another tool for promoting a love of learning. This competition is open to children from 3rd grade through his 8th grade.
"If you can make it fun, exciting, and a little competitive, learning becomes easier," said Clare.
Last year, over 21,000 students and 500 schools nationwide enrolled in Spelling Bee. More than 20,000 students have registered so far this year.
"It would be great if more schools could participate in the competition this year," Clare said.
The father of two, who also has a 10-month-old boy, Atticus, said his son Jack's literacy skills started "through the roof" in his first year of kindergarten.
"He went from being unable to recognize words on paper to being able to read," said Clare.
"It's great that your little boy can write your birthday card."
On the other side of the elementary school, a 6th grader showed Claire how to use a whiteboard to write out words in her spelling class.
When finished, lift the board. This is an easy way to show your teacher that you did it right.
Children in this class say they want to sign up for the spelling bee to further develop their skills.
The free online competition is run by Kids News and News Corp Australia.
Students are given 30 random words from a competition-level word list. She has 25 seconds to spell each word.
The competition will be held over three rounds, with the School Round August 15-26, the State/Territory Finals September 1-2, and the National Finals September 8th.
National champions in each age group will win a trip to Canberra to meet the Prime Minister, an iPad and a HarperCollins book pack. The national winning school will also receive his $1,000 voucher to spend on books, technology and other equipment.
Registration closes on August 19th at 5pm AEST.
See kidsnews.com.au/spelling-bee
first published as Federal Education Minister Jason Clare Supports Spelling Bee Contest
Spelling Bee: Supported by Minister of Education Jason Clare
Source link Spelling Bee: Supported by Minister of Education Jason Clare