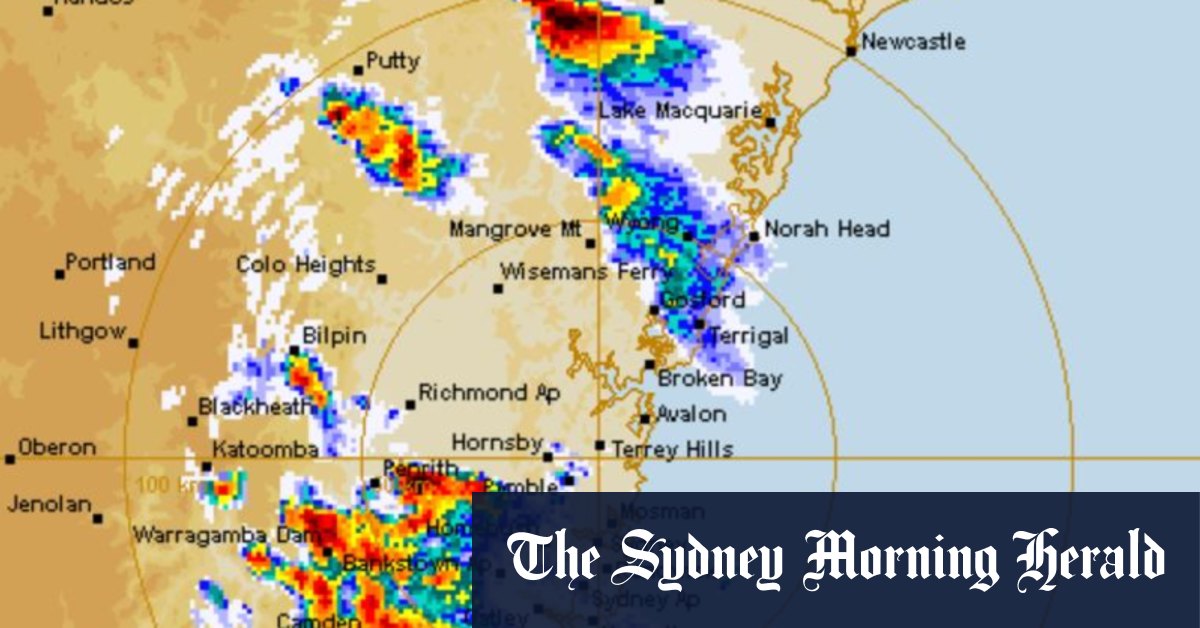 Citizens of Sydney have been warned to prepare for heavy rain, large hail and destructive winds after the Bureau of Meteorology issued a severe thunderstorm warning for the Sydney metropolitan area and surrounding areas.
The Bureau of Meteorology warned that severe thunderstorms were detected on weather radar near Parramatta, Cessnock, Bucket and Berry at 9:15 pm.
"These thunderstorms are moving east to northeast," said the BOM warning. "They are projected to affect Kiama, Penrith and Kulikri by 9.45pm and Hornsby, Liverpool and Maitland by 10.15pm."
At 8pm, some residents of the Illawarra Metropolitan and Mid North Coast, Hunter, Central Tablelands, Southern Tablelands, Northern Tablelands and South Coast Forecast Districts were affected by flash floods, severe hail and wind damage. I was warned to be prepared. A few hours.
"Potentially impacted locations include Penrith, Parramatta, Wollongong, Nowra, Bowral and Katoomba," BOM said in a statement.
State Emergency Services advises people to move their vehicles under cover or away from trees and to secure loose items around their homes, yards and balconies.
It should also be at least 8 meters away from downed power lines and objects that may be energized (such as fences). During storms, people are advised to unplug computers and appliances, avoid using phones, stay indoors away from windows, and keep children and pets indoors.
If you become trapped in a flash flood, SES recommends that you seek shelter as high as possible and call 000 for assistance.
Storm warning issued for Tokyo metropolitan area
Source link Storm warning issued for Tokyo metropolitan area