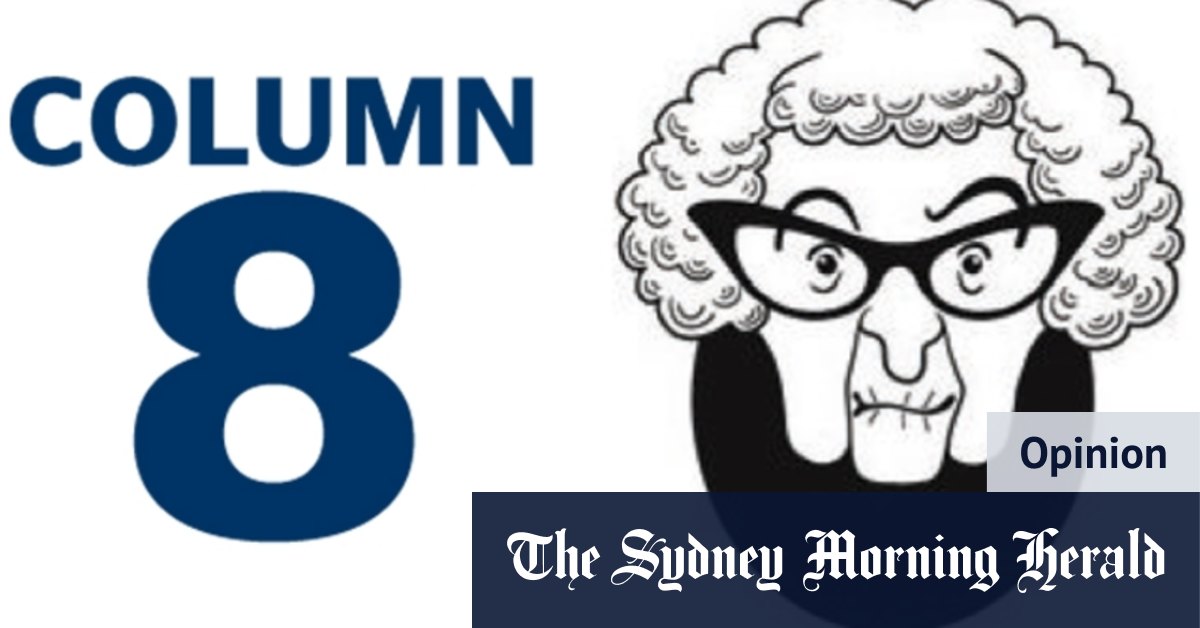 Don Leayr of Albury can't help but point the finger at key elements in north Africa, specifically, Storm Daniel, the Mediterranean disturbance causing havoc in East Libya. "For some reason, it seems like Donald Trump has some connection."
Regarding the shoehorning of passengers (C8), eight is nothing, reckons Robert Hosking of Paddington: "We had been to a gathering in the city in 1967 or thereabouts. 24 of us from the Avalon Fellowship. Finished Late. The faithful 190 had stopped running, as had the Manly Ferry, and no money for taxis. Solution? 10 in the Mini Cooper (the original one) and 14 in the Volkswagen 1500 (luckily, not a beetle). All the way to back to Avalon! Of course, we were somewhat more svelte in our teenage years."
Looks like Judy Jones (C8) has opened a can of Mangertonians with the admission of Geoff Croxson of Jannali that "I've also been using 'George Manojlovic' as a pseudonym."
"Am I the only one curious about the future of Joyce Drive in Mascot?" asks Roderick van Gelder of Hunters Hill.
Time to channel Carole Dawes of Randwick: "Can anyone tell me why televisions are still measured in inches? They are now all apparently 'Smart', so why can't they convert themselves to measurements in centimetres like every other household appliance?"
"I ran afoul of Jennifer Dewar's naming advice (C8) when I named my Xoloitzcuintle puppy Zana," writes Chris Keane of Seattle (USA). "Americans always want to call her Zay-na and I have to remind them her name rhymes with banana, which they also can't say properly. I leave countless befuddled Americans in my wake."
Plenty of advice on how one can remember their wedding anniversary (C8) in light of Jack Dikian's concerns. First down the aisle is Tim Donovan of Huonville: "We chose for our wedding date the 6 June which is D-Day. As my surname is Donovan we have claimed it as our D-Day."
"Knowing I've got a poor memory for dates, I arranged to marry my soulmate and rock on Valentine's Day. As a bonus, I only have to buy her a bunch of flowers once a year!" adds the classy Richard Leader of Baulkham Hills.
Of course this is of little use to Jack, as he's already tied the knot, unless he takes the advice of Peter Miniutti of Ashbury: "Why don't you renew your vows on Christmas Day?"
Column8@smh.com.au
No attachments, please. Include
name, suburb and daytime phone
Sure, blame the Donald Source link Sure, blame the Donald