World
Surgeon sexually harassed driver, talked about small penis, lawsuit claims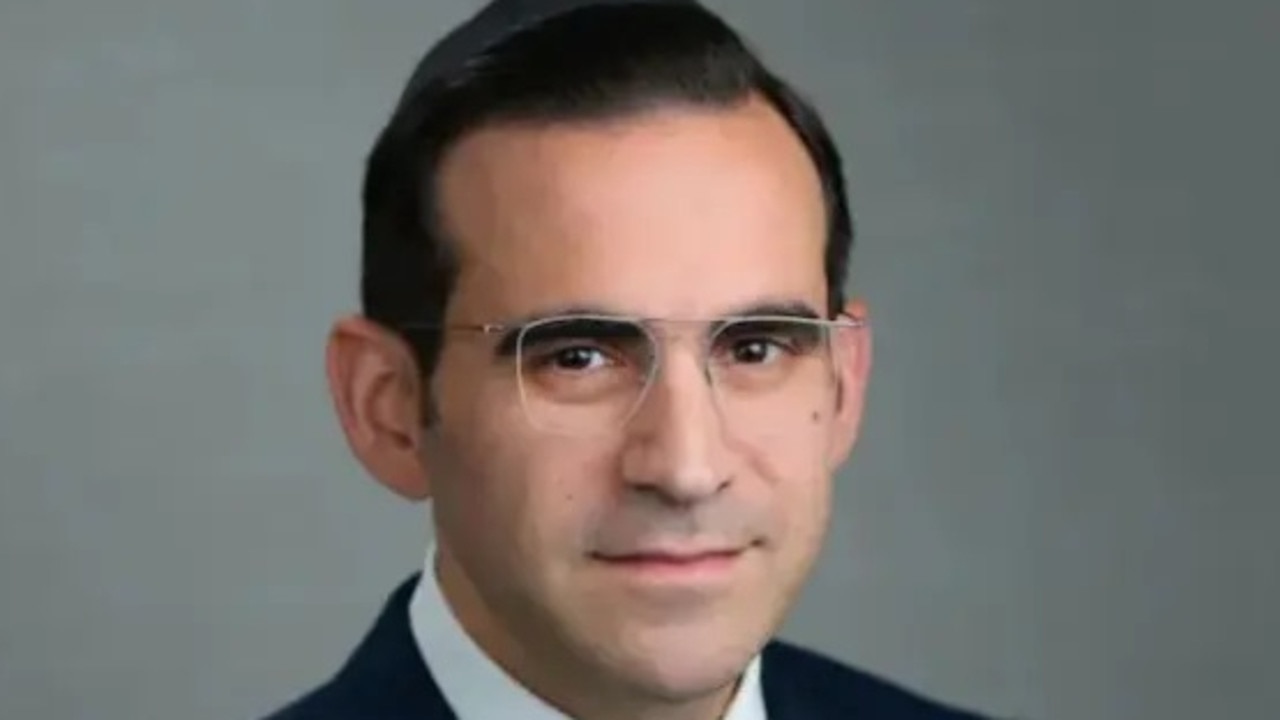 An oral surgeon in the US relentlessly sexually harassed his chauffeur — obsessively talking about his own small penis and asking the driver to turn around and look while he touched himself, a lawsuit claims.
A Brooklyn Supreme Court suit filed last week claimed Christopher Jackson, 43, was hired to be Dr Gabriel Hershman's personal driver in April 2022 — taking him from his Queens home to his Jewish studies, to get coffee, and then to his 65th Street office in Brooklyn, and finally back home at the end of the day, the NY Post reports.
But Mr Jackson, who lives in Brooklyn, quit his job with Dr Hershman and his father's medical practice — The Hershman Group Oral and Maxillofacial Surgery — on June 1, 2022, because of incessant sexual harassment, the court papers allege.
"There is not a human being that is trying to work hard to earn a living that should have been subjected to that type of treatment and I think it's absolutely horrible," Mr Jackson, a father of a nine-year-old daughter, told The Post.
Mr Jackson worked Monday through Friday and was on-call from 5am to 7pm to drive Dr Hershman around in his Cadillac Escalade — though the doctor wouldn't let Mr Jackson use the car for any personal reasons, the filing claims.
Starting in mid-April, Dr Hershman, 40, "began talking about the small size of his penis" which became "an obsessive topic of conversation" — bringing up the topic at least four times a week, including saying he "wished he could add inches to it", the suit claims.
The doctor also told Mr Jackson about his "horrible sex life" with his wife — and joked about the driver's sex life, including once telling Mr Jackson as they passed by a motel a "fat n****r named Shanequa would come to your room and sit on your face … you know you want that", the filing charges.
The doctor also on multiple occasions allegedly asked Mr Jackson to look at him while he rubbed his groin over his clothes "making moaning sounds and saying he was about to ejaculate", the suit claims — and that when Mr Jackson began refusing to look, the doctor would insist on making eye contact with him in the rearview mirror, the court papers claim.
Mr Jackson "would continually request that these conversations cease" but the doctor wouldn't relent, forcing Mr Jackson to quit, the court documents claim.
"He didn't care," Mr Jackson said of the doctor's response when he asked him to stop. "He has money and his father has money and he thinks that is something that's going to save them from everything."
Mr Jackson said Dr Hershman's conduct is "even worse" considering he works in the medical profession and is an honorary NYPD surgeon, according to Dr Hershman's LinkedIn.
Dr Hershman "has everything", Mr Jackson said — including a wife and kids, a multimillion-dollar home and a thriving business.
"He walks around like he's a model citizen in his religious community, in the business community and also in the New York City Police Department as well," Mr Jackson said.
"I hope that he's held accountable. I hope he doesn't do that to anybody else."
According to Mr Jackson, when he decided to quit, he confronted Dr Hershman with a recording he'd taken of the alleged misconduct. The doctor "didn't deny anything", and instead he apologised and said he was joking and it was all locker room talk, Mr Jackson said.
"Just because we are in the car, doesn't mean we aren't still in a working environment," Mr Jackson recalled saying to Dr Hershman.
"I'm not going to allow myself to be subjected to this any longer," Mr Jackson also recounted saying to the doctor.
The former driver is suing Dr Hershman, his dad and the practice for unspecified damages over an alleged hostile work environment and for allegedly stiffing Mr Jackson on overtime wages — despite his being on-call for roughly 70 hours a week, the filing says.
Mr Jackson's lawyer Jon Bell told The Post sexual harassment can take many forms — and isn't just a problem between men and women, or just coming on to someone.
"Just talking in a very sexual way with one of your employee subordinates is a violation," Mr Bell said. "Chris, rightfully so, felt very uncomfortable."
Mr Bell added, "All [Mr Jackson] is doing is trying to support himself and his family during these tough times and the arrogance of this physician to turn around and treat Chris like that, not only with the blatant statements but to treat him unfairly with the amount of wages … it's really an egregious case."
Jason Zoldessy, a lawyer for Dr Hershman and the company, told The Post, "Mr Jackson is someone who admittedly has been dealing with mental health issues. When confronted with his termination, he fabricated this salacious narrative. Our clients intend to fight the claims aggressively."
Mr Bell said Mr Zoldessy's statement is "patently false".
"We find it incredulous that Dr Hershman, instead of taking responsibility for his atrocious conduct is now trying to spin the narrative that Mr. Jackson was somehow terminated," Mr Bell said. "We look forward to addressing this in court."
Dr Hershman didn't return a request for comment.
This article originally appeared on NY Post and was reproduced with permission
Originally published as Oral surgeon allegedly sexually harassed chauffeur, 'obsessively' talked about his own small penis
Surgeon sexually harassed driver, talked about small penis, lawsuit claims Source link Surgeon sexually harassed driver, talked about small penis, lawsuit claims