Tech
Tech job moves – ARMA International, Avec, Komo & YouGov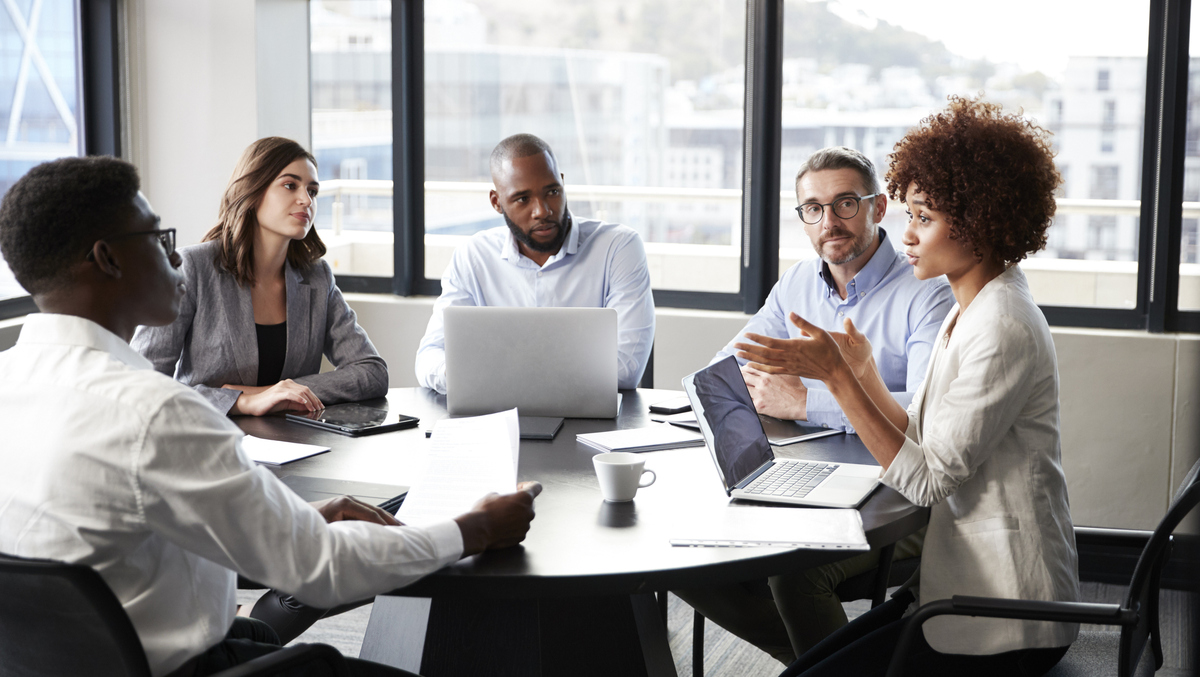 We round up all job appointments from August 15-18, 2022, in one place to keep you updated with the latest from across the tech industries.
ARMA International (US)
The company's board of directors has appointed Ankura Consulting Group senior director Neal Schubert as the new outside director.
The ARMA BOD selected Schubert to offer an outside perspective to board discussions and to provide board governance and general business oversight as well as guidance in strategic planning.
"Neal has led and managed various functional teams of highly skilled professionals throughout a multitude of environments, producing qualitative and quantifiable results and the ARMA Board and our entire staff are excited to have the opportunity to work with him," ARMA International executive director Nathan Hughes says.
"We look forward to gaining insight from Neal's expertise and the valuable outside perspective he will bring to the group as we continue to move our organisation forward."
Neal Schubert is based out of Washington, DC and is a versatile professional with over a decade of proven leadership and military service. Schubert has expertise in cybersecurity, operations, intelligence, security, National Institute of Standards and Technology (NIST), and Risk Management Framework (RMF).
Prior to joining Ankura, Schubert served as a cybersecurity manager for a global enterprise at a joint command in the Department of Defense, leading experts in accreditation, authorisations, Security Orchestration Automation Response (SOAR), and cloud computing solutions.
Throughout his career, Neal has worked across three continents and cyberspaces with a plethora of Joint, Interagency, Interoperable, and Multinational partners shaping National Strategic goals and objectives. As a result, Schubert leverages his diverse advisory experiences to synergise organisational efforts to produce effective solutions.
"I am extremely humbled to join this extraordinary group of professionals and this innovative organisation," Schubert says.
"I look forward to serving and supporting our ARMA members. This is an exciting time to synergise information management efforts while aligning with the constantly expanding digital era."

Avec (Australia)
Nicki Wood will be joining the company as Queensland general manager effective immediately.
Wood joins Avec from TalentCRU, where she was a client services manager, following an extensive career in the technology and digital industry both locally and overseas, as well as leading significant teams of professional resources.
Avec is a specialist IT project delivery company providing technology-agnostic implementation solutions across Australia and New Zealand.
Wood will work alongside Avec team members and managing director Dennis Grant to significantly increase Avec's capability to provide digital solutions across its extensive client base and new markets.
"It's a new beginning and the start of my fantastic new career with Avec Global!" Wood says.
"I'm excited to contribute to Avec's success through partnering with clients to deliver work packages and projects. As Steve Jobs said, 'the only way to do great work is to love what you do.'"
Additionally, Wood is a member of FIT (Females in Technology) and ITCRA (Information Technology Contract Recruitment Association).
"Queensland continues to be one of the fastest growing technology and digital sectors in Australia," Grant says.
"Nicki brings a level of passion and enthusiasm that is rarely seen. Add to this a wealth of experience and knowledge of both the local market and the sector and it's clear that Nicki has so much to offer Avec, its clients and the market."

Azul (Asia Pacific)
Dean Vaughan has been appointed as vice president to drive the company's expansion in Asia Pacific.
"Asia Pacific presents a significant growth opportunity for Azul, and we are investing in our people, the channel and new product development to drive customer value," Azul chief revenue officer Ian Whiting says.
"With more than 25 years' experience in the technology industry, strong open-source background and a proven ability to scale high-performing teams while capturing market share, Dean is exactly the type of leader who will drive Azul's success in the region."
Vaughan joins Azul from Aruba Networks, a Hewlett Packard Enterprise company, following its acquisition of Silver Peak, where he served as APAC vice president. At Silver Peak, Vaughan spearheaded the company's rapid growth throughout APAC. Before that, he ran Oracle's high-growth, Oracle Linux and Virtualisation global business unit.
"The challenges Azul solves are global; everyone is grappling with cloud costs and organisations are increasingly tired of paying high prices for Oracle Java," Vaughan says.
"It's an exciting time for Java and Azul. With so much innovation happening and a customer base that includes brands such as LG, Mastercard, Salesforce and BMW, this was an opportunity I simply could not pass up, and I'm thrilled to be joining the incredible team.
"My priority is to put in place a strong go-to-market strategy which includes growing the channel partner network and empowering our partners with more marketing and sales resources to support our customers."

Findex (Australia)
Leading HR executive Kath Nell has been appointed as chief people officer.
Nell is based in Sydney and has over 20 years in the Human Resources industry across markets including Australia and the United States.
She will provide strategic leadership of Findex's Human Resources function, which encompasses culture transformation, people solutions, diversity and inclusion, employee progression and retention.
"We are committed to investing in our team and attracting the right talent to provide the highest level of service to our clients," Findex CEO Spiro Paule says.
"Kath is a deeply experienced senior executive, and her skillset is well matched to our people agenda and attracting and retaining talented people."
Prior to joining the Findex team, Nell worked for several large organisations operating in complex environments including BlueScope, Campbell Soup Company and NBN Co.
Nell has a proven track record in organisational change and transformation where, during her five-year tenure at NBN Co, she led the company's culture, leadership and diversity uplift, translating data into actionable insights resulting in NBN Co's workforce engagement and performance turnaround.
"It is currently a dynamic job market globally and as Australian employers we need to reframe how we engage with our existing talent and stand out to the next generation," Nell says.
"The Findex leadership team is very much cognisant of this and I am excited to hit the ground running with this talented team.
"I pride myself in providing pragmatic solutions at all levels: the enterprise, executive leadership team, functional, and individual levels, catalysing organisational changes that ultimately make a difference in the long run."

KNX National Group Australia
Craig Chapman has been appointed as chairperson.
Chapman is currently Ivory Egg general manager and takes over the KNX National Group Chairperson role from Ian Richardson (formerly of ABB).
"We want to pass on our deepest thanks to Ian who has achieved great things in his role since the foundation of the National Group at the end of 2010," Chapman says.
"It is now my privilege to return to service as chairperson of KNX National Group."
Richardson has stepped down as chairperson, a role he has held for more than a decade, having moved on from ABB into a new role uninvolved with the KNX protocol.
Like Richardson, Chapman also has a long history with KNX having co-founded and served within the inaugural KNX National Group of Australia as deputy chairperson, alongside Richardson as chairperson, Peter Garrett from mySmart as secretary and Alistair Grice from Somfy as treasurer.
"More than a decade on since the inauguration of the National Group Australia, we have seen the international KNX standard adopted by Standards Australia as Australian Technical Specification SA/SNZ ISO/IEC TS 14543.3.1-6:2018," Chapman adds.
"We have seen KNX installed into a plethora of internationally recognised, Australian landmark projects. And we have seen a growing number of Australian certified KNX Partners (installers) have their projects accepted as finalists and even winners at the KNX international awards, amongst numerous other international non-KNX awards programs.
"It is an exciting time for KNX and I look forward to assisting the next phase of awareness, adoption and growth within residential, commercial and public projects throughout Australia."

Komo (Australia)
Niel Isdale has assumed the newly created role of chief revenue officer, with responsibility across marketing, sales, customer success and revenue operations.
Isdale brings 11 years of experience in leadership roles, including two years at LinkedIn where he led the post-sales business across Australia and New Zealand as customer success head for corporate enterprise and mid-market, and for SMB and staffing.
The appointment will allow Komo co-founder and CEO Joel Steel to focus on the impending Series A fund-raising, new market opportunities and acquisitions to fuel sustainable and responsible growth for the business.
"It was Joel's vision that inspired me to join the leadership team. With great foundations in place, we now have the chance to create even greater opportunities for our customers and our people as we grow teams and our capabilities to meet our clients' needs, for both where they are today and where they, the tech and the market are heading tomorrow," Isdale says.
Steel welcomed Isdale's revenue and value-led leadership expertise.
"We are growing fast and loving it. Now, with a dedicated Sydney office, expanding team and an expert the calibre of Niel taking leadership responsibility for connecting our revenue related functions, we are in an even stronger position to drive growth of our platform and enterprise subscriber base," Steel says.
"That growth will be fuelled by meeting the needs of a growing pool of marketers who want to maximise attention moments, capture zero and first-party data and communicate with consumers one-on-one, all in a fun and non-intrusive way through meaningful and real-time engagement that cuts through the clutter."
Isdale will head a newly formed Sydney team that includes recently announced sales manager Robbie Bridge and account executive Tom Morrison, along with a growing marketing and sales development team, with more appointments to follow in coming weeks.

Mighty Kingdom (Australia)
Dr Grant Osborne has been appointed to the role of chief technology officer.
This newly established role will see Osborne drive growth for the company, one of Australia's largest game studios, through the implementation of emerging technology systems and streamlining development processes.
The former Pickstar chief data scientist has built an enviable resume over the past 15 years, successfully leading teams of data scientists and software and machine learning engineers across industries such as government and defence.
During his time as GAMURS chief technology officer, a global games and esports-focused media network, Osborne worked on the development of an AI esports coaching tool, which would allow both coaches and athletes to efficiently identify areas of improvement in their gameplay.
In this new role, Osborne's priorities will be to look to adapt Mighty Kingdom's technology teams for the future, focusing on efficient teamwork as well as the technological roadmaps and pathways used.
"I am incredibly excited to be on board. Mighty Kingdom does dynamics and people really well, the company culture is awesome, and it really shows in the quality and storytelling of its games," Osborne says.
"I can't wait to help the team nail that high scalability and technology roadmap, which will help us apply some of the incredible emerging technology that's out there," he adds.
"Now is the right time in Mighty Kingdom's development to have our first CTO. To have secured someone of Grant's calibre is a huge coup," Mighty Kingdom managing director and founder Philip Mayes says.
"His depth of experience in managing high-performing teams in conjunction with his expertise, particularly in machine learning and AI, will ensure Mighty Kingdom is well placed to achieve our strategic growth."

Pathzero (Australia)
Anna Turvoll has been appointed as investor relations vice president.
Turvoll will be responsible for ensuring the company is appropriately and strategically positioned with analysts, investors and Pathzero stakeholders.
Her role involves creating the appropriate strategy, framework, and tactics for the company, as well as identifying collaborations and partnerships.
"The decarbonisation technology space is seeing soaring investment as the world begins to take its first steps toward fulfilling pledges to reduce emissions and realises the critical role of technology like Pathzero to that endeavour," Pathzero co-founder and CEO Carl Prins says.
"Anna's proven track record developing startups and her ability to engage effectively with the investor community will be invaluable to Pathzero as our company seizes upon this tremendous growth opportunity by helping further define our strategy and engaging with the investment community."
Turvoll brings more than 10 years of experience in corporate advisory and financial services in London and Sydney, with roles in C-Suite positions in supply chain and manufacturing businesses. With deep expertise in the startup community and impact investing across Australia, Asia and Europe, she has worked in early-stage startups, successfully growing a brand, operational functions and scaling internationally.
Most recently, Turvoll was v2food investor relations head, where she raised more than $155 million from Series A to B+ with international investors. She began with v2food as chief operating officer at its launch in October 2019.
Before that, Turvoll was Impulse Trading CEO, an importer and distributor of the world's finest superfoods. She began her career with Goldman Sachs in London, working in investment banking in sectors including consumer retail and energy.

PwC New Zealand
The company has appointed Arnold Nel as SAP alliance lead partner to bring global SAP expertise to the local market to help clients migrate from their current SAP Enterprise Resource Planning (ERP) system to its enhanced intelligent enterprise S/4HANA.
Nel has over 30 years of SAP and technology experience, including running the largest global SAP practice, as part of the technology sector for PwC in the US.
He joins current SAP partner Jeff Casey and director Deborah Hardiman, along with a number of experienced hires. This further builds on PwC's New Equation strategy, which brings together the best people, capability and technology to support clients to build trust and deliver sustained outcomes for Aotearoa.
The key driver for the practice growth is SAP's drive to move ERP customers to the cloud and a run of strong engagements, including helping deliver the largest ERP transformation in Australasia.
While some companies in New Zealand have started on the transformation journey, Arnold says many more need to be thinking about it.
"Globally 75% of companies that run the SAP suite need to migrate the platform by the end of 2027, and we believe that's an even higher number in New Zealand," Arnold says.
"We've got a lot of ground to cover in the next five years, especially when you couple that with the ongoing shortage of tech capability and current immigration policies.
"We're excited at the opportunity to bring the global SAP expertise and assets we've developed within the PwC network into the New Zealand market.
"That will be a huge advantage as we  help our customers adopt the cloud enablement they need to go through, as well as the migration for the intelligent enterprise on the SAP suite."

Sepura (UK)
Derek Brooks has been appointed as international business development manager.
His role will be to engage with potential and existing partners with the aim of growing Sepura's share of the global critical communications market.
Brooks has a background in international business development, having previously worked in global sales and marketing roles with Tyco, Eaton MEDC, NesscoInvsat and TransTel Engineering.
Within these roles, he worked with major international system integrators to deploy complex telecoms networks into oil and gas refineries, petro-chemical plants and other critical national infrastructure organisations.
Having studied electronic engineering and design, Brooks has the technical background to match Sepura's extensive range of products to users' needs.
"I am delighted to take on this role with such a trusted supplier to the industry," Brooks says.
"Sepura has a strong relationship with its partners, working with them to drive growth wherever opportunities exist, and I look forward to working with our teams to further this."
Alongside the recent appointment of Rob Merrick to grow the company's sales of broadband products, the addition of Brooks to Sepura's sales team will help support critical communications users deploy powerful, flexible Sepura offerings.
"We are really pleased to have added Derek's experience to our global sales team," Sepura worldwide sales director Terence Ledger says.
"Derek will be crucial to building relationships with partners in these regions and growing our customer base around the world," he adds.
"The addition of key sales leads such as Derek is crucial to our strategy in these regions, and we look forward to making further additions to our global sales team moving forwards," Sepura CEO Steve Barber says.

WithYouWithMe (Australia)
Tom Larter has been appointed chief operating officer.
WithYouWithMe (WYWM) is an Australian tech startup, and veteran-led social impact company focused on reshaping the global employment landscape.
Larter, who has been with WYWM since 2017, was previously chief customer officer. Prior to this, he was general manager and enterprise account manager.
Larter brings to his new role over 13 years of personnel management as an infantry officer in the Australian Army and the previous five years of helping WYWM grow globally. Given WYWM's extensive network of veterans and strong relationships with military organisations, Larter's experience continues to be integral in driving the direction of the organisation.
"I'm deeply passionate about helping other veterans, and people globally, realise their full potential," Larter says.
"The current state of recruitment and talent management within the industry fails to employ people for their skills and experience.
"The ongoing focus on resumes, experience and long-term education is restricting access to great talent such as the veterans, military spouses and neurodiverse individuals accessing our free programs.
"I'm keen to help WYWM scale and drive positive social impact around employment."
Jason Laufer, who was WYWM's previous chief operating officer, now moves into the position of chief revenue officer.

YouGov (Asia Pacific)
Laura Robbie has been appointed as Asia Pacific CEO.
Robbie previously held the role of Australia managing director and will celebrate her three-year anniversary at YouGov in October this year.
Originally from Scotland, Robbie moved to Australia in 2008, before which she worked in international market research companies in Europe and the US.
Since moving to Sydney, she has also worked extensively across India and the Asia Pacific, including China and Japan.
"One of the key areas I will focus on in this role is to build on the strong foundations we have in place to grow a regional team that transcends our geographical borders," Robbie says.
"We have so much talent in the region and the ability to service clients globally and regionally, whilst maintaining the best [of] what makes each market unique."
"I think empowering our people to showcase their skills will drive momentum to power our ambitious growth plans and to increase our brand awareness of YouGov in Asia Pacific."
Robbie credits much of her career success thus far to having people who helped push her out of her comfort zone. Equally, she hopes to inspire and motivate others to do the same.
"I want to be able to create an environment where everyone feels safe to showcase their talents: even the ones that they don't know that they have yet," Robbie adds.
Robbie would also like to acknowledge the very substantial leadership and support of outgoing APAC CEO Julien Chevignon.
"Julien and his regional team built the APAC region for YouGov and off the back of this success, will be taking up the role of YouGov CEO for Western Europe."
Tech job moves – ARMA International, Avec, Komo & YouGov Source link Tech job moves – ARMA International, Avec, Komo & YouGov