Australia
The federal government should not copyright the Aboriginal flag, the Senate says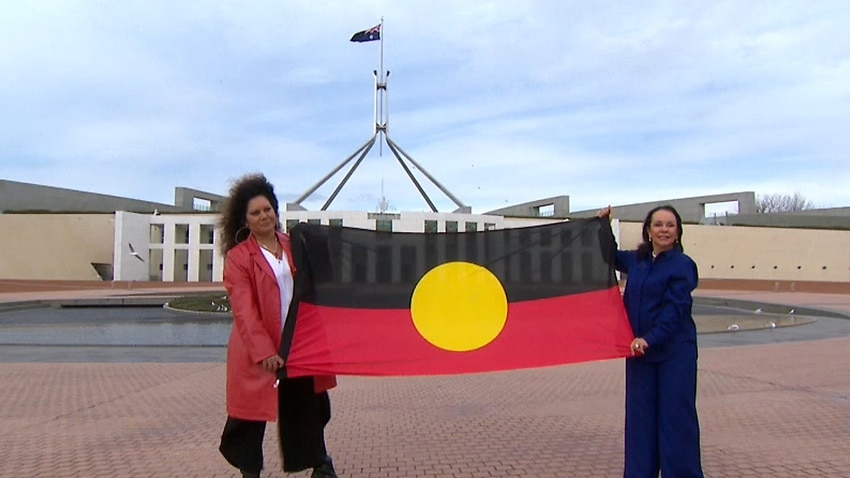 The federal government should not force copyright on the Aboriginal flag, the Senate committee investigating the issue recommends.
Instead, a special committee on the Aboriginal flag is a model for future use, in which the Commonwealth is independent of the government and consults with indigenous peoples, using negotiations already underway with the current copyright holders of the flag. Recommended to find.
After receiving 74 submissions and a six-day hearing last month, the Commission made two recommendations in its final report released on Tuesday.
"The responsibility for this investigation was very heavy," the chairman, Senator Labor, and Marandili McCarthy, a woman from Yanuwa and Galawa, wrote in the report.
"The 50th anniversary of the Aboriginal flag is July 2021. Is it a celebration or a memorial?"
The Commission was established in September to investigate current and previous copyright and licensing arrangements for the flag, following criticism and controversy over the legal status of the flag.
Luritja's male and copyright owner Harold Thomas designed the flag in 1971 and signed an exclusive commercial licensing agreement with non-indigenous company WAM Clothing in 2018.
Australians are free to raise the flag, but there are restrictions on its use in other ways.
Clothing the Gap, an Aboriginal-run social enterprise, launched the #FreeTheFlag campaign last year after being cease and desist from WAM Clothing for using inventory flags.
The issue reignited earlier this year as the AFL was unable to use the flag during the indigenous rounds and did not agree to use the WAM closing and flag.
Mr. Thomas did not appear before the Senate Committee because negotiations with the Commonwealth were already underway.
"The Commission has been informed that the federal government has begun negotiations with Aboriginal flag copyright holders and licensees to provide the Australian community, especially the Aboriginal community, with the ability to use the flag freely. "The report said.
"The details of these negotiations are unknown to the Commission, but the conclusions and recommendations of this report are based on the ongoing negotiations."
Another member, Senator Andrew Bragg, said the government's forced acquisition of the flag's copyright was "morally and culturally abominable."
"It will set an ugly precedent," he wrote in the report.
The federal government should not copyright the Aboriginal flag, the Senate says
Source link The federal government should not copyright the Aboriginal flag, the Senate says