Australia
Why Australia's longest-running indigenous land rights claim has returned to court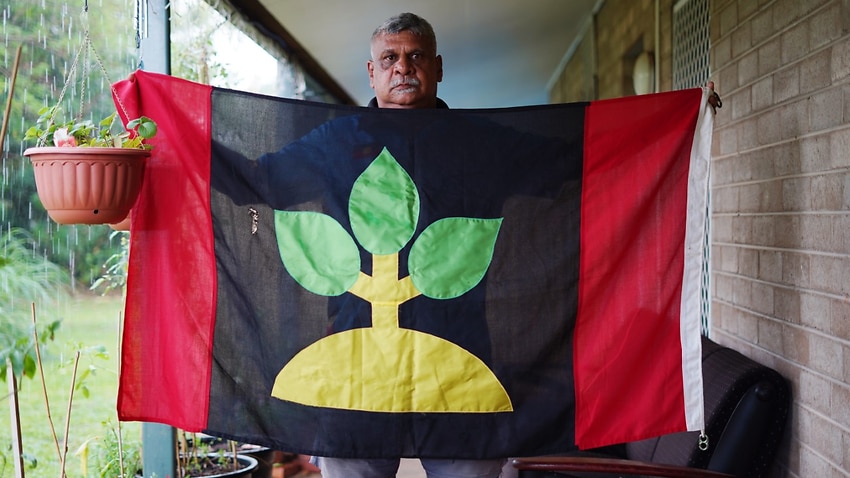 Land rights claims in the Northern Territory are facing a setback in the High Court.
Kenbi's allegations were raised in 1979, and the deed of ownership of the land on the Cox Peninsula on the other side of Darwin was returned to six traditional Larakia owners in 2016 by then-Prime Minister Malcolm Turnbull.
It showed that it could have been the end of Australia's longest-running land rights claim, but about 1,600 Larakia people say they were not recognized as major traditional owners. I did.
Many families, including those represented by Elders Larakia Tibby Qol and Eric Fejo, are in dispute with the Northern Land Council (NLC) on this decision.
The area includes 52,000 hectares for land trusts and 13,000 hectares for free land used for the development of indigenous peoples by the people of Larakia and Beryuen.
NLC does not have the right to prove an indigenous land use agreement (ILUA) in a federal court appeal found to be in favor of two Larakia elders, a claim that should be admitted to other Larakia families. It was claimed to be.
However, in a High Court ruling last week, the NLC actually had the power to proceed with the claim and sent the matter back to federal court.
"The NLC may have won the fight, but the war is still going on," Feho told SBS News.
"The High Court has stipulated that the NLC is legally permitted, but the question remains." Did the NLC actually work properly? "
Mr. Qol said the process disillusioned him and his family with the Australian court system.
"The overall decision means we move backwards, not move forwards," he said.
"I don't want to be emotional, because it's not just about winning the proceedings, it's about us standing up for our rights.
"I feel that the law is imbalanced and the judicial system is not working."
"We are taught what is good for us and are expected to accept it," Feho said.
"NLC needs to look closely at why the relationship between itself and the people it is supposed to represent is so bad."
NLC hopes that the problem can be resolved out of court in the hope that it will be resolved.
"We need to bring everyone back to the table and tackle some of these important issues that are really important to all Larakia," said Marion Sclingor, CEO of NLC.
NITV: Do you know what Aboriginal land you are in today?
"I know this was a process where everyone felt that the Land Council wasn't listening to their voices and concerns, but we're hearing those concerns.
"I urge them to come back and resolve these issues. I may agree that I disagree, but at least I need to re-engage and see how I can move forward. . "
Qol said their campaign may be left to the next generation.
"Hopefully it doesn't reach that point," said his daughter Karawa.
"But obviously we are here and my daughter is here now, so there are generations and our family is strong. And this is our land and we do it I know."
The matter was returned to federal court.
Why Australia's longest-running indigenous land rights claim has returned to court
Source link Why Australia's longest-running indigenous land rights claim has returned to court