Lifestyle
Why recycled coffee cups are a hot topic in home design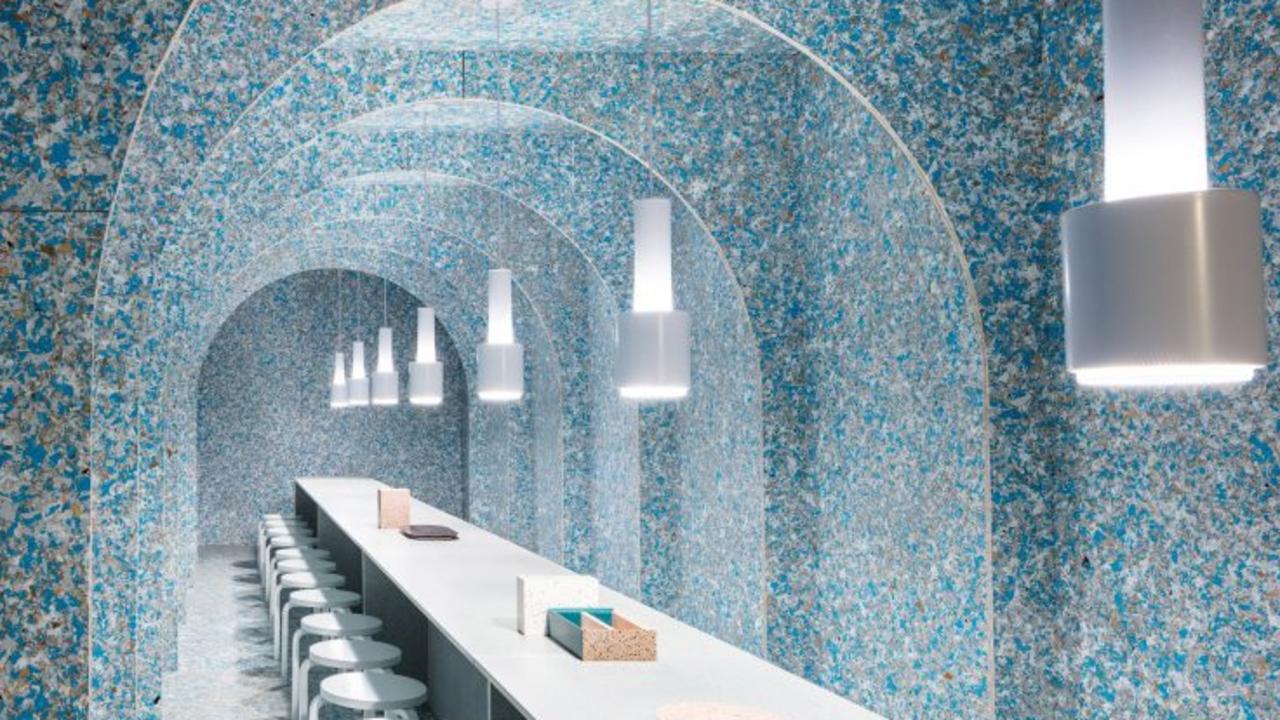 Recycled coffee cups are flooding homes and infrastructure projects with a range of innovative new products available to consumers, property developers, local governments and state governments.
Domestic lightweight concrete products made using takeaway coffee waste include bases under hot water service, heating and cooling units, split system air conditioning units, pumps and tanks.
Closed Loop Environmental Solutions' Simply Cups program has saved more than 30 million paper cups from landfills in Australia since its launch in 2017, said managing director Rob Pascoe.
"There are multiple[housing]options for recycled cups, such as lightweight concrete products and construction boards," he says.
Closed Loop supplies the cups used to make home garden beds made from 100% recycled plastic and paper cups. Additionally, the company's rCup collaboration is the world's first disposable and reusable coffee cup.
Simply Cups also offers coffee cups to make saveBOARD. It is a sustainable and highly versatile building material made from household waste, mixed with long-life cartons and soft plastics.
This low-carbon building material has no additives such as glues, chemicals or adhesives and no manufacturing waste. All offcuts are reused.
There are cup collection units in more than 630 7-Eleven stores nationwide, and many more units at coffee consumption sources such as shopping centers, offices, schools and universities.
It was also the first time in Australia that recycled coffee cups were used to build a suburban road.
The fibers in the cup provide additives that help create a superior, durable product called PAK-PAVE, which is touted as quieter and safer than regular asphalt.
Two pilot projects in Western Sydney will use over 135,000 recycled paper cups, including coffee cups. This will represent 85% of all paper cups collected for recycling in participating Local Government Areas (LGAs) in 2022.
From beans to benefits
• Consumer-grade concrete products are nearly half the weight of standard concrete slabs, making them easier and safer to handle and install.
• Long-lasting milk cartons, soft plastics and paper cups are traditionally hard-to-recycle materials and end up in landfills.
• Improved technology is creating a sustainable, high-performance alternative to gypsum board and other applications. Applications of saveBOARD include using exposed interior boards as kitchen benchtops or having interior walls in custom colors.
• You can find cup drop-off locations simplycups.com.au/locations or the free RecycleMate app.
Why recycled coffee cups are a hot topic in home design
Source link Why recycled coffee cups are a hot topic in home design