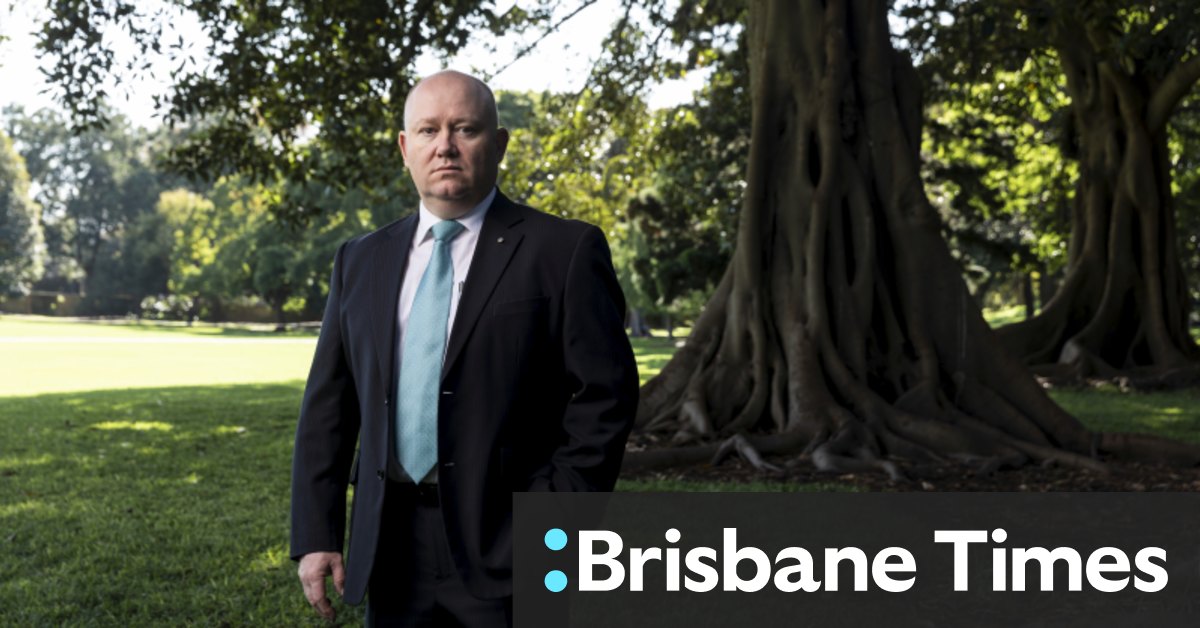 Some emergency services will confirm key recommendations from relevant reports and review those findings on Friday.
Former Prime Minister Gladys Berejiklian created a disaster management agency in response to the Black Summer wildfires, with Fitzsimmons as its boss. Since then, he has faced scrutiny over the role, budget and his $38.5 million employee-related expenses for his 245 staff.
But former fire chief and climate change advocate Greg Mullins says Resilience NSW's start wasn't easy. The Disaster Management Agency was forced to start working immediately after its establishment, coordinating the recovery after the wildfires. Then a massive flooding event and he was forced to respond to the COVID-19 pandemic.
Mullins said there were many former emergency leaders who supported the move when the Disaster Management Agency was first established. "We were the first state government to admit that climate change was causing a large-scale disaster," he said.
But he said the agency has a huge responsibility to look after resilience and recovery. "Both are very difficult long-term jobs. Our concern is dumping. [the agency] Two years later, blaming our bosses could put us back behind the 8-ball as we wreak ever-increasing succession of disasters.
Mullins said the new approach to resilience will require more scrutiny after the report is released, but many former emergency services commissioners believe the approach is sufficient to prepare communities. Be prepared to be very critical of the findings if you feel otherwise. He said he was the best person for the job.
"They should have good reason to lose the expertise of someone as competent as him… Good luck to them finding someone better, they won't ."
Peter Dunn, former commissioner of the ACT Emergency Services Agency, said approaches to resilience and recovery need to be community-driven, rather than the centralized approach favored by the government. , were concerned that by recommending the appointment of a new police commissioner, they risked further centralizing the disaster response agency and depriving the community of control.
"We have taken the wrong lessons, taken the wrong direction, and prepared for the wrong disasters," he said.
Loading
Dunn suggested that more funding is needed to manage how communities prepare for and respond to natural disasters. The Productivity Commission last year 97% of disaster funds are spent on recovery and cleanuponly 3% is spent on community preparedness, mitigation and resilience.
Lismore City Councilor Ellie Bird said the community's experience in Resilience NSW after the floods was mixed. She praised the efforts of field officers who did their best to help the community, but she said she had a frustrating experience with bureaucracy delaying emergency help.
For example, days after the floods, Bird said an organization offered 1,000 volunteers to help with cleanup and restoration work, but Resilience NSW had to grant permission. Despite her best efforts, Bird was unable to obtain the approval she needed. She said we need to utilize a different model of adaptation, preparedness and resilience.
"There is a fundamental flaw in the model of an outside agency joining a community and telling that community what it needs," she said. "Even before Resilience NSW existed, the best approach in an emergency would be community-led recovery. can't see."
"Spending a dollar on the community is far more effective than pouring a dollar on the government. We need to provide resources to the community."
The study's findings also recommend assigning responsibilities, such as emergency accommodation at shelters, to the Department of Community Justice, which routinely has expertise in dealing with people at risk. Increased funding is essential to support this, the report advises.
Resilience NSW's replacement office should instead focus on responding to the first 100 days after a disaster. Other recommendations in the report include strategies for addressing future management of flood-prone areas.
The report and government response are expected to be published later this year.
Get to the heart of what's happening with climate change and the environment. Our bi-weekly environmental newsletter brings you news, problems and solutions. Sign up here.
Why Resilience NSW was doomed from the start
Source link Why Resilience NSW was doomed from the start